Brooklyn
Borough in New York City and county in New York, US
---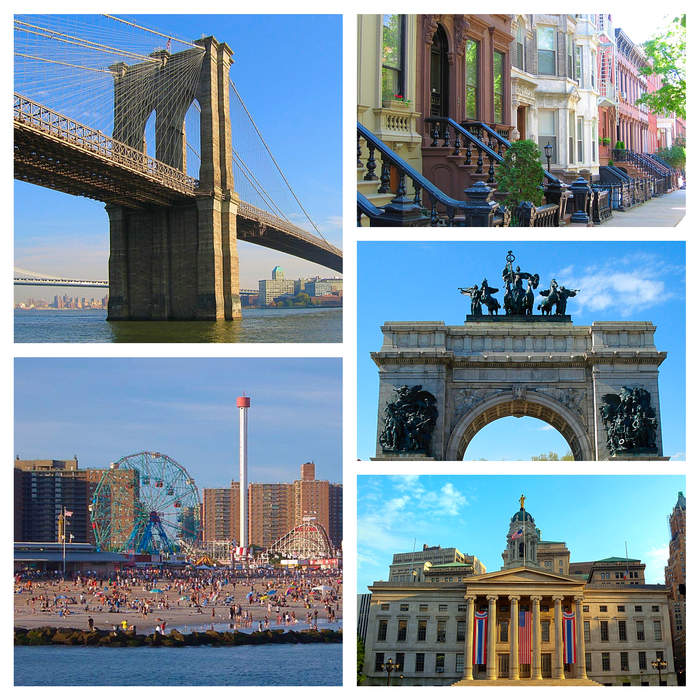 Brooklyn is a borough of New York City, coextensive with Kings County, in the U.S. state of New York. Kings County is the most populous county in New York State, as well as the second-most densely populated county in the United States. It is also New York City's most populous borough, with 2,736,074 residents in 2020. If each borough were ranked as a city, Brooklyn would rank as the third-most populous in the U.S., after Los Angeles and Chicago.
Remembering , The Notorious B.I.G.
Christopher George Latore Wallace was born on
May 21, 1972, in Brooklyn,..
The authorities investigating the Brooklyn subway attack have zeroed in on Frank James as a person of interest in the..