Elizabeth II
Queen of the United Kingdom and the other Commonwealth realms since 1952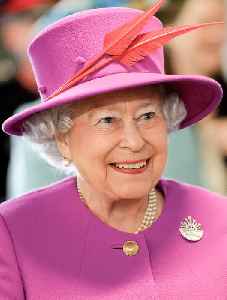 Elizabeth II is Queen of the United Kingdom and 15 other Commonwealth realms.


Queen on first public engagement outside royal residences since March

The Queen was back to business as she carried out her first public engagementoutside of a royal residence since the coronavirus pandemic gripped thenation. The 94-year-old monarch was joined by her..
Credit: PA - Press Association STUDIO Duration: 00:47
Published
Queen returns to Windsor Castle while Philip stays at Sandringham

The Queen has returned to Windsor Castle after her stay at Sandringham, whilethe Duke of Edinburgh has remained on the Norfolk estate. Buckingham Palaceconfirmed the monarch, 94, has arrived at the..
Credit: PA - Press Association STUDIO Duration: 00:43
Published
The Queen and her Prime Ministers

Queen Elizabeth has overseen fourteen Prime Ministers throughout her reign. Although the monarch is politically neutral, she develops strong relationships with those at the head of the government...
Credit: ODN Duration: 03:24
Published
Barbados to remove Queen as head of state

Barbados wants to remove Britain's Queen Elizabeth as its head of state and become a republic, the Caribbean nation's government has said on Wednesday.
Credit: Reuters Studio Duration: 00:55
Published
Queen congratulates lockdown photographers

Britain's Queen Elizabeth on Monday congratulated entrants to Hold Still, a photography project launched by Duchess of Cambridge Kate Middleton to capture a snapshot of the nation in coronavirus..
Credit: Reuters Studio Duration: 00:59
Published
The Queen 'inspired' as results of Kate's photographic lockdown project unveiled

The Queen has said she was "inspired" by the results of a photographiclockdown project led by the Duchess of Cambridge.
Credit: PA - Press Association STUDIO Duration: 00:58
Published
You Might Like



Florida city sells excess swans after Queen Elizabeth's gift leads to overpopulation

A Florida city has sold off three dozen swans to ease an overpopulation crisis. Lakeland's signature swans swamped the city, more than 60 years after Queen Elizabeth II gifted it a pair of the birds...




WorldNews - Published

Also reported by •BBC News


A Florida City Is Selling Some of Its Beloved Swans

Lakeland's swan population has thrived since Queen Elizabeth II donated a pair in 1957. Now, however, the city has too many of the birds and is seeking to offload some by holding a lottery.




NYTimes.com - Published





Queen Elizabeth leaves COVID bubble to visit top-secret military lab

The British monarch's first appearance in public since anti-virus restrictions were imposed sees her join Prince William at a lab battling the coronavirus, and terrorism.




CBS News - Published





Queen Elizabeth, joined by Prince William, makes her first public outing since COVID-19 isolation

Queen Elizabeth on Thursday made her first public appearance outside of royal grounds since going into coronavirus isolation seven months ago.




USATODAY.com - Published





How Gillian Anderson became Margaret Thatcher

Actor Gillian Anderson refuses to take credit for her physical transformation into "The Crown"'s Margaret Thatcher, as season four of the hit drama introduces viewers to Britain's famous 1980s prime..




USATODAY.com - Published





Marcus Rashford awarded MBE in Queen's Birthday honors list

(CNN)Star footballer turned political activist Marcus Rashford has been honored by Queen Elizabeth II in recognition of his campaign to feed vulnerable children during the coronavirus crisis. The..




WorldNews - Published





Kate Middleton refused queen's invite to join royals for Christmas dinner until Prince William proposed, explosive new book claims

KATE Middleton refused an invitation from Queen Elizabeth to attend a family Christmas before her engagement to Prince William, a new book has claimed. British royal biographer Robert Lacey wrote that..




WorldNews - Published





Prince William and Kate welcome Ukraine president at palace

13 minutes ago LONDON — London's Buckingham Palace held its first royal event in more than six months on Wednesday as Prince William and his wife Kate welcomed Ukraine's president and his wife...




WorldNews - Published





Meghan loses latest court battle with U.K. tabloid newspaper

LONDON — Meghan, Britain's Duchess of Sussex, has lost the latest skirmish in her privacy lawsuit against a tabloid newspaper, after London's High Court ruled on Tuesday the paper could amend its..




WorldNews - Published





Queen Elizabeth II to trim costs as royal family faces $45 million hit from coronavirus pandemic

Britain's Queen Elizabeth II and her family are facing a $45 million hit in revenues from the coronavirus pandemic.




USATODAY.com - Published





Princess Eugenie, husband Jack Brooksbank expecting first child

Princess Eugenie of York and husband Jack Brooksbank are expecting their first child! It will be Queen Elizabeth II's ninth great grandchild.




USATODAY.com - Published





Barbados to remove Queen Elizabeth as its head of state

"The time has come to fully leave our colonial past behind," Barbados' governor general said.




CBS News - Published

Also reported by •USATODAY.com •BBC News


Queen Elizabeth, Prince Philip departing remote Balmoral Castle, will return to England

Queen Elizabeth and Prince Philip are departing from Balmoral Castle in Scotland to an estate in England before returning to Windsor in October.




USATODAY.com - Published





Duchess Kate's coronavirus photo exhibit unveiled; Queen Elizabeth congratulates participants

Queen Elizabeth is congratulating all who participated in Duchess Kate's coronavirus-focused photo project, which makes its digital debut Sunday.




USATODAY.com - Published





Queen to return to work at Buckingham Palace in October after months away from London

The Queen is to return to work at Buckingham Palace in October after months away, it has been confirmed. The monarch and Prince Philip left London on March 19, just days before the country entered..




WorldNews - Published





Queen Elizabeth calls emergency royal family meeting to discuss "Megxit" controversy

Queen Elizabeth and Princes Charles, William and Harry all gathered at Sandringham Monday to discuss Harry and Meghan's surprise decision last week to step back from their senior royal duties. CBS News..




CBS News - Published





Queen Elizabeth and Duchess Kate host party for acting royalty

Britain's Queen Elizabeth, accompanied by Catherine, the Duchess of Cambridge, hosts a reception in honor of the Royal Academy of Dramatic Arts where they greet 250 guests, including BAFTA Fellow Helen..




CBS News - Published





Headlines at 8:30: Queen Elizabeth's household finances at historic low -- $1.6M

"CBS This Morning" takes a look at some of the day's headlines from around the globe.




CBS News - Published





Queen Elizabeth delegating power to Prince Charles

Queen Elizabeth has been delegating more of her duties to other royals, especially Prince Charles. CBS News correspondent Mark Phillips reports.




CBS News - Published





Queen Elizabeth's Christmas message

In Queen Elizabet II's Christmas message, she reflects on the past year, including the birth of her great-grandson, Prince George, and anticipates the upcoming year.




CBS News - Published





U.K.'s Windsor Castle gardens temporarily open to the public

Windsor Castle, where Britain's Queen Elizabeth II spends many of her private weekends, is home to a stunning display of flowers and trees. Starting in early August and lasting a few weeks, the public..




CBS News - Published





Indian consular officer briefs Queen Elizabeth about India-UK collaboration during Covid-19




IndiaTimes - Published





Buckingham Palace release details of Princess Beatrice's 'secret' wedding

LONDON - Princess Beatrice wore the same tiara as her grandmother Queen Elizabeth at her wedding this week, Buckingham Palace said, releasing more details about the surprise, private ceremony that was..




WorldNews - Published





Queen Elizabeth knights Captain Tom, 100-year-old raising millions for UK health charities

Queen Elizabeth knighted Captain Tom, a 100-year-old veteran raising millions for UK health charities during COVID-19.




USATODAY.com - Published





Queen makes veteran a knight at 100. no kneeling required

LONDON — In the end, Sir Tom didn't need to rise. On a day infused with emotion, Queen Elizabeth II tapped the blade of a sword once owned by her father on the slender shoulders of 100-year-old Tom..




WorldNews - Published





Queen was not informed in advance about Australian PM's '75 sacking, show letters

SYDNEY: Queen Eliza­beth II was not informed in advance about the 1975 dismissal of Australia's prime minister by her representative in country, letters kept secret for decades and released on..




WorldNews - Published





Secret letters will today reveal the Queen's role in a key moment in Australian history

Professor Jenny Hocking recently won her longstanding campaign for the National Archives of Australia to release the so-called "palace letters" about the dismissal of Gough Whitlam in 1975. This is..




SBS - Published





Today in History for July 9th

Highlights of this day in history: William Jennings Bryan gives his 'Cross of Gold' speech; Britain's Princess Elizabeth engaged; Boxer Mike Tyson punished for biting Evander Holyfield's ear; Actor Tom..




USATODAY.com - Published




Harry and Meghan 'pick a fight' with the Queen after Commonwealth criticism

Meghan Markle and Prince Harry took the world by surprise after taking an aim at the Commonwealth earlier about its 'uncomfortable past'. It seems the Duke and Duchess of Sussex have now picked a..




WorldNews - Published





British monarchy post-pandemic: What will it look like and will the Queen still reign?

Will coronavirus alter the monarchy so much that we might never see nonagenarian Queen Elizabeth II interact with her people in public again?




USATODAY.com - Published





Policing D-Day 75th anniversary event in Portsmouth cost £3m

The Queen and Donald Trump were among those at the event in Portsmouth on 5 June 2019.




BBC News - Published





Royalty and Boris Johnson lead Vera Lynn tributes

The Queen and prime minister pay their respects to the Forces' Sweetheart who has died aged 103.




BBC News - Published





Queen Elizabeth's birthday marked with smaller ceremony

London: Queen Elizabeth II's birthday was marked on Saturday with a smaller ceremony than usual, as the annual Trooping the Colour parade was cancelled amid the coronavirus pandemic. The extravagant..




WorldNews - Published





Queen Elizabeth celebrates 'official birthday' at Windsor Castle with military ceremony

Queen Elizabeth marked her official birthday with a reduced celebration including a military ceremony at Windsor Castle on Saturday.




USATODAY.com - Published





A scaled-down ceremony at Windsor marks Queen Elizabeth's official birthday

Britain's Queen Elizabeth viewed a socially-distanced military ceremony at Windsor Castle to mark her official birthday on Saturday, after the coronavirus pandemic forced cancellation of the usual..




Reuters - Published




1953 Iran coup: How a garbled message from 'Queen Elizabeth' bolstered the overthrow of Mosaddegh's government

It is widely regarded as the original sin of the West's post-war Middle East policy; a coup that squelched a people's democratic aspirations and ultimately led to the calamitous rise of the..




WorldNews - Published





UK's Queen Elizabeth joins first public video conference call to mark carers week

Queen Elizabeth has taken part in her first public video conference call to mark Carers Week, adding another first for the British monarch during her long reign.




Reuters - Published





Prince Philip turns 99: The Queen's husband marks a historic birthday in no-fuss way

Prince Philip, Britain's oldest and longest-serving royal consort, marks his historic 99th birthday with Queen Elizabeth II at Windsor Castle.




USATODAY.com - Published





Prince Philip, patriarch of the British royals, quietly turns 99

Prince Philip, the husband of Britain's Queen Elizabeth for more than seven decades, celebrates his 99th birthday on Wednesday, although there will be little public fanfare to mark the occasion.




Reuters - Published




No plans to extradite Prince Andrew to US as part of Epstein investigation – Barr

Lawyers for Britain's Prince Andrew on Monday hit back at claims that he was not co-operating with US prosecutors investigating the late financier Jeffrey Epstein, suggesting they were seeking..




WorldNews - Published





Queen Elizabeth, 94, Enjoys Horseback Ride During Quarantine At Windsor Castle

Queen Elizabeth, 94, enjoyed a horseback ride at her home at Windsor Castle as she continues to quarantine against COVID-19. The ruling monarch of England was...




WorldNews - Published





Taika Waititi awarded Queen's birthday honour for services to film

Oscar-winning director Taika Waititi has been honoured on New Zealand's Queen's birthday list for services to film. The 44-year-old Māori man who hails from the east coast of the North Island has..




WorldNews - Published





Queen Elizabeth, 94, is back in the saddle, riding her pony without a helmet at Windsor Castle

Queen Elizabeth, 94, wore a colorful scarf (but no helmet) while riding her horse in new Windsor Castle photographs released by Buckingham Palace.




USATODAY.com - Published





Queen Elizabeth back in the saddle as British lockdown eases

Britain's Queen Elizabeth was photographed riding a 14-year-old Fell pony in Windsor Home Park on Sunday as the country eases stringent measures to stop the spread of the novel coronavirus.




Reuters - Published





Queen's 'secret palace' letters should be public, Australian court rules

An Australian court has ruled that correspondence between Queen Elizabeth and her representative in the country during the lead up to the dismissal of a former prime minister can be made public...




WorldNews - Published





Australian court rules queen's letters can be made public

Australia's highest court has ruled to make public letters between Queen Elizabeth II and her representative that would reveal what knowledge she had, if any, of the dismissal of an Australian..




WorldNews - Published





Australian court orders release of letters to Britain's Queen Elizabeth surrounding PM sacking

An Australian court ruled on Friday that the country's archives must release letters between Britain's Queen Elizabeth and her local representative during the 1970s, a move which may shed light on the..




Reuters - Published





Queen Elizabeth's secret Gough Whitlam letters to be made public after court battle

The High Court has ruled in favour of a historian seeking the public release of letters between the Queen and former governor-general John Kerr.




SBS - Published





Quiz of the Week: How did the Queen fare on the rich list?

How closely have you been paying attention to what's been going on during the past seven days?




BBC News - Published