DW-TV
Television station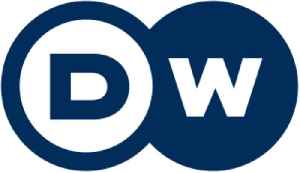 DW-TV is a set of television channels provided by Deutsche Welle. The channels concentrate on news and information and first started broadcasting 1 April 1992. They are broadcast on satellite and produced in Berlin. DW English broadcast service is aimed at the overseas market, similar to DD India, WION, BBC World News, France 24 and RT.


WHO Warns Babies And Toddlers Should Not Be Exposed To Electronic Screens
The United Nations' public health agency released new guidelines on Wednesday about the physical activity, sedentary behavior, and sleep for children under the age of 5 which warned parents against..
WorldNews - Published
Even Though Joko Widodo Leads In The Polls, His Main Rival Subianto Claims Victory
The unofficial results from the Indonesian presidential polls place Joko Widodo ahead of his challenger Prabowo Subianto, the former general claimed victory during a rally in Jakarta on Thursday,..
WorldNews - Published
Parliament Approves Expanding Government Control Of The Internet In Russia
The Russian Duma gave its final approval for a bill to establish a domestic internet in Moscow, which critics argue is going to allow censorship across the country, according to Deutsche Welle. Russian..
WorldNews - Published
Search this site and the web:
You Might Like