Qualcomm
American global semiconductor company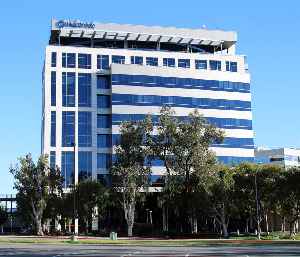 Qualcomm Incorporated is an American multinational semiconductor and telecommunications equipment company that designs and markets wireless telecommunications products and services. It derives most of its revenue from chipmaking and the bulk of its profit from patent licensing businesses. The company is headquartered in San Diego, California, United States, and has 224 locations worldwide. The parent company is Qualcomm Incorporated (Qualcomm), which has a number of wholly owned subsidiaries: Qualcomm CDMA Technologies (QCT) sells all of Qualcomm's products and services ; Qualcomm Technology Licensing (QTL) is responsible for the patent licensing business; and Qualcomm Technologies, Inc. (QTI) operates nearly all of Qualcomm's R&D activities.


EU investigates Qualcomm over radio-frequency chips
Qualcomm Inc on Wednesday detailed the first significant sales gains from a new category of chip it is selling to mobile phone makers, but also disclosed that an antitrust investigation has started..
Reuters - Published
HMD Global promises 'future proof' 5G Nokia phones
HMD Global has confirmed at Qualcomm's Snapdragon Summit that many of its upcoming Nokia branded smartphones will be 5G ready and run on the Snapdragon 765 platform. The Snapdragon 865 will be the..
WorldNews - Published
Apple, iPhone suppliers tumble on coronavirus warning
Shares of Apple and members of the iPhone supply chain fell on Tuesday after the technology giant issued the loudest warning yet on the financial fallout from the coronavirus. Conway G. Gittens has the..
Credit: Reuters Studio Duration: 02:09Published
Qualcomm says coronavirus may hurt phone industry
Qualcomm, the world's biggest supplier of modem chips, says the coronavirus outbreak in China may hurt the global mobile phone industry. Gloria Tso reports.
Credit: Reuters Studio Duration: 00:58Published
Wall Street hits new highs
Wall Street climbed to record highs Friday after strong U.S. housing data and signs of resilience in the Chinese economy raised hopes of a rebound in global growth. Fred Katayama reports.
Credit: Reuters Studio Duration: 01:17Published
Oppo says its next flagship in Q1 2020 will have the Snapdragon 865
Oppo's next flagship Android smartphone will use the Snapdragon 865 processor according to Oppo VP of Sales Alen Wu. The announcement was made on stage as Oppo appeared as a partner at Qualcomm's..
WorldNews - Published
Qualcomm's 5G phone forecast for 2020 could include iPhones: analysts
Qualcomm Inc said on Wednesday it expected 200 million 5G smartphones to be sold in 2020, including flagship devices launching next fall, a reference Wall Street took as a hint that Apple Inc would..
Reuters - Published
After Isro-Qualcomm pact, NaVIC-compatible mobiles, navigation devices to hit market next year
IndiaTimes - Published
EU fines chipmaker Qualcomm €242m for 'predatory' pricing
The EU hit US chipmaking giant Qualcomm with a competition fine of €242m today, in another blow against a tech titan that is fighting competition battles in Asia and the US. The fine is the second..
WorldNews - Published
Wall St. flat as railroads slide after CSX signals trade impact
U.S. stocks treaded water on Wednesday as trade-related weakness hurt CSX Corp's profit, leading to a decline in railroad stocks and offsetting gains in shares of Abbott and Qualcomm.
Reuters - Published
U.S. Justice Department asks appeals court to pause antitrust ruling against Qualcomm
The U.S. Justice Department asked a federal appeals court to pause the enforcement of a sweeping antitrust ruling against mobile chip supplier Qualcomm Inc on Tuesday, citing support from the Energy..
Reuters - Published
FTC objects to Qualcomm submission of Apple documents in antitrust case
The U.S. Federal Trade Commission on Thursday objected to a move by mobile chip supplier Qualcomm Inc to introduce internal Apple Inc documents in its fight to stop the enforcement of a May antitrust..
Reuters - Published
U.S. chipmakers quietly lobby to ease Huawei ban
Huawei's American chip suppliers, including Qualcomm and Intel, are quietly pressing the U.S. government to ease its ban on sales to the Chinese tech giant, even as Huawei itself avoids typical..
Reuters - Published
Also reported by •WorldNews
You Might Like