Nazism
German fascist ideology
---
Nazism, the common name in English for National Socialism, is the far-right totalitarian political ideology and practices associated with Adolf Hitler and the Nazi Party (NSDAP) in Nazi Germany. During Hitler's rise to power in 1930s Europe, it was frequently referred to as Hitlerism. The later related term "neo-Nazism" is applied to other far-right groups with similar ideas which formed after the Second World War.
The first Victorian to be charged with performing a Nazi salute has faced court.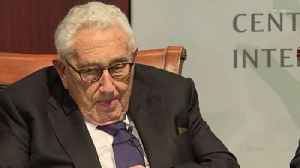 Henry Kissinger, , Former Secretary of State, , Dead at 100.
Kissinger died on Nov. 29 at his home
in Connecticut, NBC..
A prestigious Swiss institution is attempting to navigate the troubled waters of displaying an art collection with questionable..