Sleep
State of reduced awareness and metabolic activity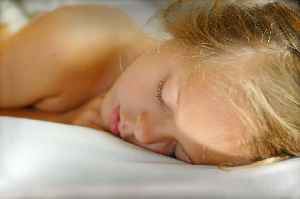 Sleep is a naturally recurring state of mind and body, characterized by altered consciousness, relatively inhibited sensory activity, inhibition of nearly all voluntary muscles, and reduced interactions with surroundings. It is distinguished from wakefulness by a decreased ability to react to stimuli, but more reactive than coma or disorders of consciousness, sleep displaying very different and active brain patterns.


New Study Warns Common Myths About Sleep Could Be Compromising Your Health
Researchers from New York University's School of Medicine conducted a study to help dispel some of the worst myths people believe about sleep and their health and detailed their research in a report..
WorldNews - Published
Search this site and the web:
You Might Like