World AIDS Day
World day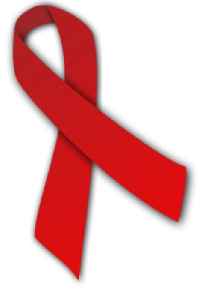 World AIDS Day, designated on 1 December every year since 1988, is an international day dedicated to raising awareness of the AIDS pandemic caused by the spread of HIV infection and mourning those who have died of the disease. Government and health officials, non-governmental organizations, and individuals around the world observe the day, often with education on AIDS prevention and control.


World AIDS Day 2019: 37.9M people worldwide were living with HIV at the end of 2018
What's the difference between HIV and AIDS? Is there a cure? A vaccine? Frequently asked questions, answered, for World AIDS Day.
USATODAY.com - Published
World AIDS Day: Kenya battles rampant HIV, with 8,000 children infected in 2018
The Kenyan government is battling the spread of the HIV virus with a nationwide campaign, but infections remain rampant: In 2018, 46,000 people tested positive, including 8,000 children under 15 years..
France 24 - Published
World AIDS Day: Venezuela drugs shortage causes increase in HIV-related deaths
In Venezuela, this Sunday's World AIDS Day has taken on added importance due to the humanitarian crisis in the country. A shortage of anti-retroviral drugs has caused an increase in the number of..
France 24 - Published
World Aids Day 2019: Everything you need to know about the annual HIV awareness campaign
World Aids Day falls on 1 December each year and is an opportunity for people worldwide to unite in the fight against HIV, to show support for people living with HIV, and to commemorate those who have..
WorldNews - Published
World AIDS Day: Spain discovers major research breakthrough in fight against virus
As events take place on World AIDS Day on Sunday to highlight the global fight against the virus, Spanish doctors have made an exceptional discovery that could revolutionise research. 140,000 people..
France 24 - Published
World AIDS Day: How communities have played a critical role in the fight against HIV
The theme of this year's World AIDS Day, which falls on 1 December, is 'communities make the difference'.
SBS - Published
You Might Like