Ghana
Country in West Africa
---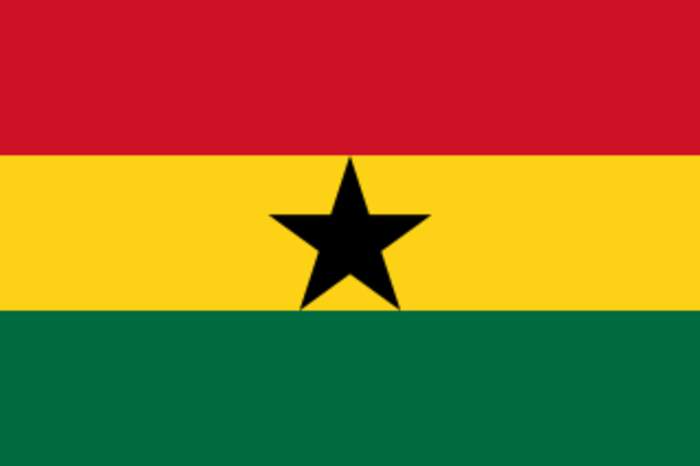 Ghana, officially the Republic of Ghana which was formerly called Gold Coast, is a country along the Gulf of Guinea and the Atlantic Ocean, in the subregion of West Africa. Spanning a land mass of 238,535 km2 (92,099 sq mi), Ghana is bordered by the Ivory Coast in the west, Burkina Faso in the north, Togo in the east, the Gulf of Guinea and the Atlantic Ocean in the south.
Former Ghana international Otto Addo is Bundesliga club Borussia Dortmund's assistant manager. Professional football in Germany..
The CEO of Alaffia, Olowo-n'djo Tchala creates fair trade partnerships in Togo and Ghana. Axel-Emmanuel Gbaou trains women to..
A batch of foreign envoys arrived in Srinagar on February 17. They have come for a two-day visit to the union territory of JandK to..