Mexicans
People of the country of Mexico or who identify as culturally Mexican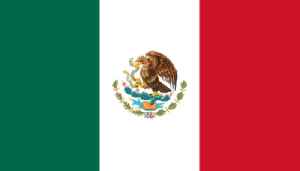 Mexicans are the people of the United Mexican States, a multiethnic country in North America.


Mexicans buy fake phones to hand over in muggings as armed robberies soar
It comes after an average of 70 reported violent muggings every day in Mexico City in the first four months of 2019
Independent - Published
U.S. imposes drug-related sanctions on Mexican judge, former governor
The United States imposed sanctions on Friday on 11 Mexicans, including a judge and a former governor, over their involvement with drug trafficking organizations, the Treasury Department said.
Reuters - Published
Mexicans seek answers over 40,000 missing loved ones
It's estimated 40,000 people have gone missing since Mexico began its war on drugs in 2006. Families accuse the police of failing to investigate the disappearances.
Credit: euronews (in English) Duration: 01:00Published
Mexicans re-enact victory over France celebrated as Cinco de Mayo
Thousands marked the anniversary of the Battle of Puebla in Mexico City on Sunday with a parade and reenactment of the famous 1862 battle, in which Mexican troops defeated the French army.
Credit: euronews (in English) Duration: 00:50Published
Border shutdown would hit U.S. palates
Americans could face an avocado shortage and higher prices for fruits and vegetables if President Donald Trump carries out his threat to shut down the U.S.-Mexico border. Fred Katayama reports.
Credit: Reuters Studio Duration: 00:54Published
Possible US-Mexico border closure sparks concern
Workers and students who frequently cross the U.S. border with Mexico worried over the weekend about the impact on their lives if President Donald Trump follows through on a threat to shut entry points..
Credit: Reuters Studio Duration: 01:51Published
Search this site and the web:
You Might Like