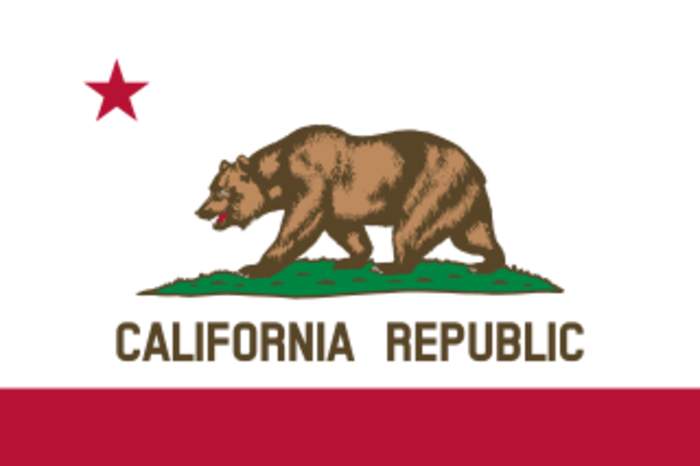 California is a state in the Western United States, located along the Pacific Coast. With nearly 39.2 million residents across a total area of approximately 163,696 square miles (423,970 km2), it is the most populous U.S. state and the third-largest by area. It is also the most populated subnational entity in North America and the 34th most populous in the world. The Greater Los Angeles and San Francisco Bay areas are the nation's second and fifth most populous urban regions respectively, with the former having more than 18.7 million residents and the latter having over 9.6 million. Sacramento is the state's capital, while Los Angeles is the most populous city in the state and the second most populous city in the country. San Francisco is the second most densely populated major city in the country. Los Angeles County is the country's most populous, while San Bernardino County is the largest county by area in the country. California borders Oregon to the north, Nevada and Arizona to the east, the Mexican state of Baja California to the south; and it has a coastline along the Pacific Ocean to the west.
Experts Say Colorado River Deal , Fails to Solve Long-Term Problems.
Experts have warned that a hard-fought..
California media coverage
Jay-Z and Beyoncé have just snagged one of the greatest architectural masterpieces in the country, a 30,000-square-foot home in..
Mark Zuckerberg recently won a gold and silver medal at his very first Brazilian Jiu-Jitsu tournament in Redwood City, California...