Libya
Country in North Africa
---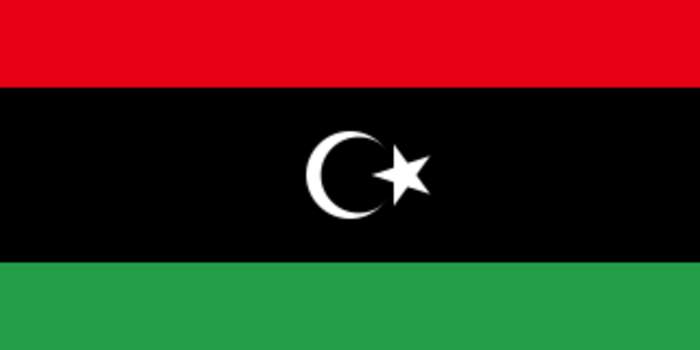 Libya, officially the State of Libya, is a country in the Maghreb region of North Africa. It is bordered by the Mediterranean Sea to the north, Egypt to the east, Sudan to the southeast, Chad to the south, Niger to the southwest, Algeria to the west, and Tunisia to the northwest. Libya comprises three historical regions: Tripolitania, Fezzan, and Cyrenaica. With an area of almost 1.8 million km2 (700,000 sq mi), it is the fourth-largest country in Africa and the Arab world, and the 16th-largest in the world. The country's official religion is Islam, with 96.6% of the Libyan population being Sunni Muslims. The official language of Libya is Arabic, with vernacular Libyan Arabic being spoken most widely. The majority of Libya's population is Arab. The largest city and capital, Tripoli, is located in north-western Libya and contains over a million of Libya's seven million people.
NPR's Scott Simon asks Atlantic Council researcher Alia Brahimi how corruption in Libya contributed to the devastation wrought by..
Specialist divers are still finding the bodies of people washed out to sea from Derna trapped beneath the water.