Deutsche Bank
German banking and financial services company
---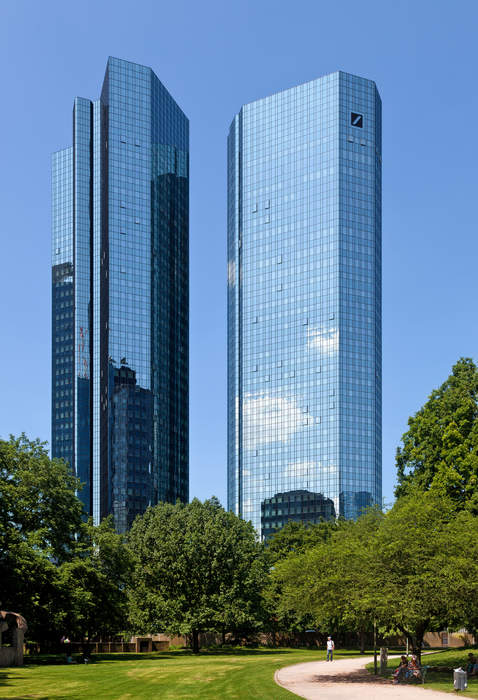 Deutsche Bank AG is a German multinational investment bank and financial services company headquartered in Frankfurt, Germany, and dual-listed on the Frankfurt Stock Exchange and the New York Stock Exchange.
Two women have claimed JP Morgan and Deutsche Bank "facilitated" the late sex offender's crimes.
Plaintiffs are accusing the financial institutions of "enabling" Jeffrey Epstein's sex crimes. Deutsche Bank has been previously..