Queens
Borough in New York City and county in New York, United States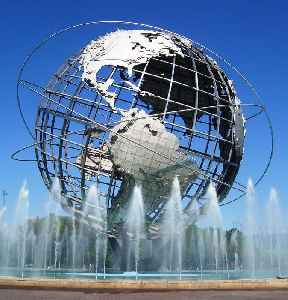 Queens is the easternmost of the five boroughs of New York City. It is the largest borough geographically and is adjacent to the borough of Brooklyn at the southwestern end of Long Island. To its east is Nassau County. Queens also shares water borders with the boroughs of Manhattan and the Bronx. Coterminous with Queens County since 1899, the borough of Queens is the second largest in population, with an estimated 2,358,582 residents in 2017, approximately 48% of them foreign-born. Queens County also is the second most populous county in the U.S. state of New York, behind Brooklyn, which is coterminous with Kings County. Queens is the fourth most densely populated county among New York City's boroughs, as well as in the United States. If each of New York City's boroughs were an independent city, Queens would be the nation's fourth most populous, after Los Angeles, Chicago, and Brooklyn. Queens is the most ethnically diverse urban area in the world.


How Responsible Is Trumpian Mindset For Inciting Violence Against Rep. Omar, Muslims?
Article by WN.Com Correspondent Dallas Darling In 2016, just as Donald Trump's campaign was gaining traction, three men were arrested. The arrest's followed a rash of mosque bombings and the..
WorldNews - Published
There's a reason this court is run by women
An innovative approach to sex workers appearing in court exists in Queens, New York City.
BBC News - Published
Is Alexandria Ocasio-Cortez Liked In Her District?
The majority of Rep. Alexandria Ocasio-Cortez's constituents approve of the freshman congresswoman. However, Business Insider reports that most don't identify with "democratic socialism." A strong..
Credit: Wochit News Duration: 00:37Published
AOC Blames Fox News For Low Approval Ratings
Rep. Alexandria Ocasio-Cortez is underwater with New York State voters, a poll released Monday found. While 31% of registered New York voters had a favorable opinion of the 29-year-old democratic..
Credit: Wochit News Duration: 00:47Published
New Yorkers Think Alexandria Ocasio-Cortez Is A Villian
A poll of New Yorkers shows the majority think Amazon cancelling its HQ2 plans for Long Island City was bad for the city. More than a third blamed Rep. Alexandria Ocasio-Cortez for the deals collapse...
Credit: Wochit News Duration: 00:37Published
Elizabeth Warren Wants To Break Down Tech Co.
According to Business Insider, "In Long Island City, Queens — the neighborhood where Amazon was set to open one of its HQ2 centers before cancelling the deal last month — Elizabeth Warren discussed..
Credit: Wochit News Duration: 00:31Published
Warren vows to break up big tech
Senator Elizabeth Warren vowed to break up Amazon, Google and Facebook if elected U.S. president to promote competition in the technology sector. Rough Cut (no reporter narration).
Credit: Reuters Studio Duration: 00:30Published
Alexandria Ocasio-Cortez Says Amazon Must Listen To Locals
It seems that Rep. Alexandria Ocasio-Cortez is open to Amazon coming back to the negotiating table over its New York HQ2 office. Amazon announced last month that it was pulling out of its HQ2 deal to..
Credit: Wochit News Duration: 00:50Published
The Formula Of Biopics Like 'Bohemian Rhapsody'
"Bohemian Rhapsody" is a major player in the 2019 Academy Awards, but it's also one of the most formulaic films of the season.
Credit: Newsy Studio Duration: 02:29Published
Billboard Goes Up In Times Square Ridiculing Alexandria Ocasio-Cortez
Business INsider reports A billboard went up in Times Square on Wednesday blaming Rep. Alexandria Ocasio-Cortez for Amazon's canceling its HQ2 project in Queens, New York, last week. The billboard said..
Credit: Wochit News Duration: 00:43Published
Search this site and the web:
You Might Like