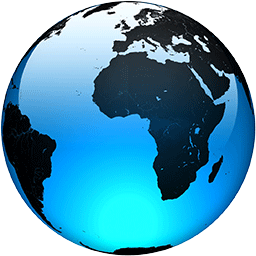 Top 10 best hardcore sports cars 2023

Published
If you want to set the fastest time around our track, and then drive home without having to wear a crash helmet, you need one of our ten best hardcore sports cars

Welcome to true-blue petrolhead territory. This is where incredible outright grip and pace, vivid driver engagement and thrill, supreme handling poise and track-day-ready specification and purpose all abide. You'll like it here.

These are the ultimate, track-honed versions of already fast, engaging cars. You can go even more extreme with a purpose-built lightweight special, but the idea here is that when your trackday is finished, you can take off your helmet and drive home without getting wet, sunburnt or going deaf.

Excluding the freak shows, there cars are the money-no-object solution to going impossbly fast around a track while delivering a visceral, tactile experience.

This list does include a few machines that have gone off sale but have yet to be replaced because these kinds of cars don't come along often, don't stay around for long, and the best remain relevant long after they've disappeared from the sales brochures.

To chart 10 of these cars without counting those that are technically defunct would be to deny some amazing driver's cars the recognition they're undoubtedly due. But which are due the most?

*1. Porsche 718 Cayman GT4 RS*

It has taken a while for Porsche to throw everything it's got at its smallest sports car, the Cayman. In a few years, it's going purely electric, so it was a case of now or never. Combining the lighter, mid-engined body with the scintillating engine from the Porsche 911 GT3 sounds like a recipe for something spectacular, and the result is nothing short of mind-blowing.

With its air intake snorting right by your ear, that flat-six has never sounded so vivid, and the PDK's shifts are as instantaneous as ever. The GT4 RS has new-found grip and precision courtesy of stiffer suspension, an uprated aerodynamics package and a set of Michelin Cup 2 tyres.

It can be a bit much on the road, but the GT4 RS makes perfect sense on track where it hits a spectacular stride. Handling is perfectly balanced; it's stable on a trailing throttle in a way that Caymans tend not to be, so you can attack braking zones hard, trail brake to apices and carry huge speed. Mid-corner grip and stability are titanic, with a progressive breakaway from the rear if you approach it gradually.

*2. McLaren 765 LT*

The latest model in McLaren's special 'Longtail' series is not without its flaws, but as an explosive tour de force in the upper echelons of the 'trackday supercar' world, it takes some beating.

For one thing, the effort and expense that has gone into the 765 LT deserves recognition. Removing weight from something as light as the McLaren 720S is no mean feat, and has necessitated extreme measures such as the use of titanium wheel nuts and thinner glazing, which help save 80kg in total and give the car's powertrain frighteningly little to hold it back. That powertrain consists of McLaren's 4.0-litre twin-turbo V8 – what else? – only tuned to 755bhp for this application and with a shorter final drive, for truly neck-snapping acceleration.

However, where the LT really departs from the dynamic template set down by the McLaren 720S concerns its more flighty balance and limit-handling. Simply, the car wants to play, and is probably the most entertaining car that McLaren has ever built. It'll take some yaw at all stages of the corner, perhaps sacrificing some speed in the process, but it's this combination of dynamism with McLaren's hallmark steering and sense of levity that makes the driving experience so memorable. The catch? The 765 LT isn't so easily mastered, so drivers need to show their mettle.

*3. Lamborghini Huracan STO*

You can count on Lamborghini to make something dramatic, but its machines don't generally go toe to toe with GT Porsches for sharpness, poise and trackability. But in a similar twist to the one we've seen with the Cayman GT4 RS, it seems the engineers have been let off the leash as the Huracan nears the end of its life.

Before its hybrid successor arrives, the Huracan has been given a track-special that's exclusively rear-wheel drive, has been lightened with thinner glass and carbon fibre body panels, and is pressed into the tarmac by a substantially upgraded aero package. At 174mph there's up to 420kg of downforce available with the rear wing in its most aggressive setting (you'll need an allen key to make adjustments), while aerodynamic efficiency is improved by 37% over the old Huracan Performante.

Naturally, it produces a huge amount of grip on track and can carry frightening speed into corners, while the carbon-ceramic brakes are powerful and seemingly tireless. On the more road-focused tyre choice, it's remarkably playful too. What's surprising about the STO is how docile and driveable it is on the road. Yes, the ride is firm but the STO's adaptive dampers round off all the worst edges.

*4. Porsche 911 GT3 RS*

When the 992 generation of the 911 GT3 first showed its swan-neck rear wing, we wondered whether it left any room for an even more hardcore GT3 RS. But you can leave it to Weissach to take the challenge and go overboard with it.

The point of the RS isn't the extra power – it only has 15bhp more than the GT3. Its raison d'être is downforce. The new GT3 RS moves Porsche's wing game on and then some, with an aerofoil that's borderline obscene in its menacing height and span. It has a hydraulically actuated active drag-reduction vane to boot, as well as active downforce-generating flaps under the nose, to produce up to 860kg of downforce at 177mph. That's more than double what the last 911 GT3 RS made; more than the McLaren Senna makes at a similar speed; and considerably more, even, than a 911 GT3 Cup competition car.

And if the aero isn't overwhelming enough, the new GT3 RS also has the 'ultra-wide' body from the Turbo, as well as multi-adjustable adaptive dampers, active locking differential and traction and stability control systems.

We've yet to experience it on a dry track, but even in the wet, it felt like a more serious and much more purposeful track tool than any of its predecessors, but it's cleverer and more adaptable, too.

*5. McLaren 600 LT*

The 600 LT is based on the fantastic McLaren 570S, and is the third 'Longtail' model launched by McLaren. Power has been hiked by 30bhp to 592bhp courtesy of a freer-breathing exhaust, the springs are significantly stiffer, its dampers have been retuned, and aggressive new body work now sees it generate even more downforce at speed. As with any track-honed special, it's been stripped out too. In its lightest spec (no air-con, no nose lift, no stereo etc) it weighs 1247kg dry (less than even the McLaren 620R).

The resulting package really is something special indeed; one that steers with the tactile sweetness and accuracy that McLaren has become renowned for, while also now being faster, grippier and more aurally rewarding than ever before. In 2018, we crowned it Britain's best driver's car. Top work, McLaren – we can't wait to see whatever trackday hero you're going to spin off the V6-hybrid Artura.

*6. Ferrari 488 Pista*

Here are the headline stats: 710bhp, 568 lb ft, 1359kg, zero to 62mph in 2.85sec and a price tag of £252,765 - before options. In short, the 488 Pista is a truly serious piece of kit. And an effective one, to boot.

At our Britain's Best Driver's Car 2018 shoot out, the successor to the phenomenal Ferrari 458 Speciale was the fastest car to lap the Anglesey Coastal Circuit, with a time of 1min 11.4sec - 1.7sec quicker than the McLaren 600 LT.

This is a car that's seemingly defined by immediacy. Turn the wheel and the front end responds with the agility of a pursued hare. Pull one of the steering column-mounted columns and the seven-speed dual-clutch automatic 'box will swap cogs faster than you can blink. And if you're brave enough to extend all of the throttle's travel, you'll find yourself catching up on the horizon at an alarming rate of pace. Given the Pista's immense potency, it'd be easy to write it off as being a handful on track, but the reality is that it's one of the most balanced, adjustable and flattering cars you can buy.

That it's not quite as adept at making the most of its abilities on the road as the road as the McLaren 600 LT sees it slide into sixth place here. But it's an incredibly narrow gap that separates very differently tuned rivals.

*7. Mercedes-AMG GT Black Series*

Carrying more motorsport technology than any production machine in Mercedes-AMG's history, the AMG GT R was Affalterbach's big swipe at the golden boy of its near Stuttgart rival: the Porsche 911 GT3. That it existed at all told you much about AMG's determination, one day soon, to emerge from the shadows of its world-famous neighbour as a maker of sports cars of equal stature and acclaim.

That emergence comes in the form of the Mercedes-AMG GT Black Series, which appears to be an even hotter version of the GT R, but is in fact quite a different beast altogether. The sixth Black Series model is 35kg lighter than the GT R, shares plenty of genuine aero-knowhow with Mercedes-AMG's GT3 cars (in fact, the same chap who developed the aero package for the racers also did this road-legal car) and is the new Nürburgring lap-record holder, displacing the Lamborghini Aventador SVJ. AMG has also revised the twin-turbo V8, switching the rumbling old cross-plane crank for a peakier flat-plane item, and raising power to 720bhp, making this car it's most powerful series-production model. The suspension and interior are also suitably racey, as you'd expect.

However, what makes the Black Series such a revelation – even at £335,000 – and what allows AMG to encroach on Porsche GT turf more than ever before, is the confidence this car inspries. As Matt Prior gushed, 'you can drive the cracker off the Black Series, feel involved and bonded into the process and, at the end of it, it's likely to have lapped about five seconds slower than a full-fat GT3 race car.'

*8. Lamborghini Aventador SVJ*

Mentioning the word 'jota' in the company of a well-read supercar aficionado will always produce a wobbly-kneed reaction. The first one was Lamborghini's test driver Bob Wallace's pet project to up the performance level of the Miura and to make the car ready for FIA sports car racing. There was only ever one prototype built, and it burnt to a cinder before it could sire a very special limited-edition production run.

The Aventador SVJ is only the second Lamborghini since Wallace's Miura to wear the 'jota' nameplate (which is what the J suffix stands for). It is also a tribute to the firm's all-important and totally inimitable lineage of big, mid-engined, twelve-cylinder, harum-scarum supercars, which included the Diablo, Murcielago, Countach and Miura – and which is due to be transformed somewhat with the hybrid Aventador replacement, the Lamborghini Revuelto.

Big, wide, heavy and searingly rapid, this is a car demanding physical effort, bodily compromise and plenty of commitment to drive to its fullest. A cramped and quite dated cabin will test your enthusiasm first; after that, the violence of the car's full bore gear changes, the savagery of its outright pace and the intensity of the concentration needed to find the limit of its grip level are your next challenges to overcome.

Negotiate all, however, and the Aventador SVJ gives a driving experience of almost unmatched rawness and attitude. Wrestling it to a fast lap is a more rewarding experience than you'll find almost anywhere, in an era in which the business of going fast is being made ever easier.

Like your hardcore thrills physically testing and deliciously old-school in flavour? This Lambo is in a league of one.

*9. BMW M4 CSL*

M division has waited a long time to bring its CSL badge out of storage, and given how scintillating the E46 M3 CSL was (and still is, if you are courageous enough to ignore its value and take it for a blast), it sure sets some expectations. This new M4 CSL is not an entirely natural successor to that car, weighing as it does 1625kg and being powered by a turbocharged straight six.

Nevertheless, this car is fast, dramatic and characterful; challenging as well as absorbing to drive; and fiery at times, while also being surprisingly mild-mannered at other times. Most surprising of all, though, is its on-road dynamic sophistication and usability. Rather than aiming for even more diamond-hard track specialism than the BMW M4 GTS had, BMW clearly understood that the CSL sub-brand needs its own flavouring – and that's quite complex on the palate. But it's also direct, accessible and widely gratifying

*10. Nissan GT-R Nism
*

That Nissan can even throw punches in the same category as McLaren shows how well it has developed the Nissan GT-R over the years, and how timeless and absorbing to drive it has always been. By now it is a pretty old car, having been launched in 2007. It's still in production but has been off sale in Europe since 2022.

The last iteration of the Nismo, the track-honed version of the GT-R, got  lighter, fast-spooling turbochargers for the 3.7-litre V6, enormous ceramic brakes, unmissable aero addenda (including wheelarch vents) and plenty of carbon fibre in the body. Power remains at 592bhp, but the price has risen to an unseemly £175,000…

The problem, as ever, is that the GT-R is fundamentally a heavy car, and one with a high centre of gravity in relation to everything else here. It scrapes into this list by virtue of its enormous pace and personality, rather than its sense of finesse or, indeed, satisfaction.
Full Article