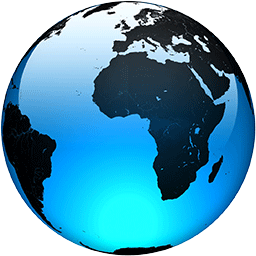 What is the most fun electric car on sale in the UK?

Published
Charging proved a logistical challenge, especially in cars with smaller batteries such as the Honda E

We put six of the best affordable EVs to the test on some of Britain's finest roads

Will 2023 be the year we point at when looking back for the moment of birth of the electric hot hatchback? Or the firing of the starting gun, perhaps?

When you consider what has featured in Autocar's news section this year, from the Alpine A290 to the Hyundai Ioniq 5 N, it does seem the car industry has decided that now is the time to finally go after buyers of affordable performance cars with EVs.

In our reviews section, meanwhile, we've already given warm preliminary receptions to the likes of the Abarth 500e and MG 4 XPower. So now it's time to find out how those cars compare with the most enticing driver's cars already available at the affordable end of the market for electric cars.

Last year, we ran our inaugural 'EV Handling Day' to recognise the most rewarding electric cars already in showrooms at almost any price. This year, however, we're narrowing our scope a little to focus on affordable zero-emissions fun.

We've assembled a field of six EVs – most of them newcomers to the market in the past 12 months and a couple of them older but still interesting. We drove them to the North York Moors for a day's back-to-back on-road driving and we briefed six of Autocar's most trusted reviewers to separate the great from the good and to score our cars across five different categories: performance, handling appeal, everyday usability, charm and all-round fun factor.

The stars of this year's test, then, in addition to the aforementioned Abarth 500e and MG 4 XPower, are the Cupra Born, Honda E, Kia Niro EV and Renault Mégane E-Tech Electric. Read on to find out which one is Autocar's Best Fun EV.

*Sixth place: Honda E*

The Honda E didn't finish last by a huge distance, but it did finish last – which, when you consider the nice words people said about it, is a particular shame.

"I liked it more than I rated it," said Matt Saunders. If you will excuse me picking some choice quotes, like a movie poster. "Love it..." said Richard Lane. "Lovely..." said Illya Verpraet. Those aren't words one associates with a loser. As The Shamen sang: Es are good.

You probably already know the problem. It's the one that means you rarely see an E on the road. "I couldn't live with the range..." said Saunders. "If only it had usable range," said Verpraet. "All but unrecommendable," said, er, me.

The E will take you up to 130 miles officially but usually less in practice. It takes an age to squeeze the last few percent of juice into the battery and it's a brave soul who takes it down to near nothing, unless they know reliable home charge is waiting.  So on a day out, let's call it 100 miles. And that's not nearly enough.

It's such a pity, because the E, while not designed as a driver's car per se and certainly not in the same territory as the Abarth 500e in being a hot hatch, is a pleasure to drive. It's compact, its power goes to the rear wheels (not that it troubles them) and, by dint of not getting very far under its own steam, it's relatively light in this company: at 1520kg, it's second lightest, behind only the 500e.

That its front wheels don't have to worry about power means that the steering is uncorrupted, slick and smooth. And with no front driveshafts, its turning circle is wee. That makes it the most fun in town, if not with the moves of the others on a B-road. "A city slicker through and through," said Felix Page.

And if you are waiting at a charger, there's no better car to be in, because of the funkiness of the cabin that includes a three-pin plug and connection for a games console.

Fun, charming, characterful and even a bit silly, it's incredibly easy to like. Just not so to recommend.

*Matt Prior*

*Fifth place: Kia Niro EV*

It's unusual for an electric Kia to enter a group test as one of the obvious underdogs, but there was no getting around the fact that, parked next to the outrageously potent MG and naughty-looking Abarth, the Niro looked more than a little staid and sensible.

For many, the concept of driving fun will be doing as little of it as possible (far better to have arrived at the beach/party/wedding than to still be on the way there), and for this not inconsiderable portion of the car-buying public, the Niro EV is one of the most fun electric cars on the market. It has nearly three times the real-world range of the Abarth and Honda and charges relatively swiftly, so you don't waste precious time at the decidedly un- fun motorway services – plus it has enough poke to encourage a degree of exuberance when the mood suits.

But it's rather too bulky and softly cushioned to claim any scalps on the narrow, twisting roads to which we've subjected these plug-and-play pocket rockets. At heart, this car has been conceived as a comfortable and practical family hauler, and perhaps it was ambitious to hope for a sharp dynamic edge to cut through that.

The steering is direct and responsive, but rampaging through hairpins is precluded by the grip limits of the skinny Continental EcoContact tyres and a tangible deficit in vertical body control that wouldn't be obvious anywhere but in the context of this examination.

The traction control is far better tuned than in the first-generation e-Niro, so there's less scrabbling to contend with on full throttle, but the limitations are still easily uncovered on slippery Tarmac, where it's not as hard as it should be to get the front wheels spinning for a good few metres.

But pointing to its dynamic shortcomings is to almost do an injustice to the well-roundedness of its driving performance. There's depth of character here, no doubt, and an impressive balance between refinement and poise that is not necessarily common to the other five cars here. One tester compared the Niro, only half-jokingly, to the likes of the Jaguar S-Type: commendably refined, capable of impressive straight line pace and predictably sure-footed in the corners but still some way short of engaging or gripping.

*Felix Page*

*Fourth place: Renault Mégane E-Tech Electric*

Take a look at the sensational wheels and the short body overhangs and notice how this Renault's dynamic styling makes the other five in our field look just a bit old-hat. Take in the fact that the Mégane's kerb weight undercuts various other EVs of its size. Your conclusion might reasonably be that it should be well ranked in the new wave of sporty EVs.

The truth of this test is, however, that the Mégane's talents lie in a different direction. Its supple suspension and excellent mechanical refinement mean it's more of a long-distance cruiser, where its supple suspension and decent damping deal competently with the UK's bad roads, and where its impressive lack of wind, road and mechanical noise mean you can converse quietly or listen to the thoroughly decent audio system at any speed. 

Mind you, these long-distance capabilities are probably only available if you've been  wise enough to choose a version of the Mégane with a built-in, mileage-saving heat pump. Renault made the mistake of launching the car in the UK, in the middle of winter, without this essential gizmo in most versions and as a result took much stick for not being able to deliver anything like the promised 280-mile range.

It's rectifying the problem now – and this test showed that practical 230-mile open-roads cruising at ground covering speeds is possible in mild summer weather. But driving the Mégane the way that dedicatedly sporting drivers use cars still yields a range below 200 miles, and such a shortfall isn't very desirable in an EV market also occupied by the Koreans, whose battery technology is of the best and whose claims have always been pretty reliable.

The Mégane still has much to recommend it, mind. The quick steering (2.2 turns lock to lock) does give it a feeling of agility, even if a more appropriate variable steering ratio would have sharpened things up still further at the straight-ahead. The compact body, just 4.2 metres long, coupled with a wheel- at-each-corner design, also builds the feeling of manoeuvrability and the excellent seats hold you well while the car is demonstrating its strong cornering grip.

The performance from this Mégane's single front-mounted 214bhp motor is good enough to rank it in any list of brisk hatchback performers, although if you deploy its shove to the full, the driven front wheels can easily overpower the traction control in slippery conditions. Others in this group, with rear drive, deploy their power better.

Having said which, the Mégane's CMF-EV platform is also designed to underpin a dual motor, four-wheel- drive version of this car. Surely such a machine is coming from Renault-owned Alpine. That will be the day the Mégane gets seriously sporty.

*Steve Cropley*

*Third place: MG 4 XPower*

Car makers can't resist experimenting with their products, especially when it comes to the most childish of attributes: power. A textbook example of this phenomenon is the first-generation Mercedes-Benz A-Class, into which AMG squeezed a second 1.9-litre four-cylinder engine to create the Mika Häkkinen-endorsed A38. In a similar vein, Volkswagen took Bentley's W12 (plus a Lamborghini Gallardo back axle) and applied it to the Mk5 Golf, resulting in the preposterous GTI W12-650.

It tends to be hatchback makers who go in for this sort of thing, and of course these wild creations with improbable performance figures are only ever taken to concept stage. Except in the case of the MG 4 EV XPower, which seems to have weaselled its way through to production. Visually, there's not much to differentiate it from the regular car (a surprisingly sweet-handling but quite mild- mannered C-segment EV), yet the 429bhp XPower will easily out-drag even a PDK-equipped Porsche 911 Carrera. It's somehow also the cheapest car in this test.

Those facts alone – five doors, ridiculous power, not a lot of money – will have straight away given the XPower a good shot of finishing at the sharp end of this test. And there's no shame in coming third behind (I'm not giving away the order here, by the way) the Born and the 500e. But the fact that the MG hasn't walked proceedings means something has gone a bit awry.

That something boils down to a sense of precision and intent. Sucker-punch fast the XPower may be, and it can be gratifyingly slidey on a damp B-road, but it's just too soft to inspire confidence and the power delivery lacks sophistication.

To charge this little, MG can't afford to fit the sort of dampers this level of performance (and, at 1800kg, considerable kerb weight) demands. Then you discover that the spring rates are only around 15% greater than those for the regular car, which wouldn't say boo to a goose.

So it's a bit of a hot rod, the XPower, and that's not really what we're looking for here. Tellingly, the basic 4 may have done better.

*Richard Lane*

*Second place: Abarth 500e*

The number of judges we had for this exercise and the number of categories on which we were scoring delivered a theoretical maximum of 300 points for each car in this year's Best Fun EV test. I don't suppose I will ruin anything for you by revealing that none of our Best Fun EVs breached the 230-point mark. That feels about where affordable electric performance cars have got to thus far, doesn't it? Seven and a half out of 10. They're already good but, critically, even the very best still have plenty of room to improve.

For me, there were two cars that could be taken seriously as natural driver's choices; two cars that, while being really hard-nosed about things, I will now recommend to someone giving up a halfway decent piston engined hot hatchback, keeping a straight face while doing so. If you think you might be ready to chop your weekend amusement wheels in for something electric, you already have options.

In the event, they were also the only two cars to accumulate more than 200 points each from the test jury as a whole. And for the Abarth 500e to have managed that – in spite of its limited size and practicality, its modest range and a price that makes harsh comparisons inevitable – says a great deal about how much fun it is to drive.

Small though it is, the 500e stays just the right side of usable to hold a berth in a conversation about a fun electric car that you could use every day. Verpraet had it right when he described it as a 2+1 sort of supermini – a decent three-seater, provided your front passenger is willing to give up some leg room (because most drivers are likely to need most, if not all, that's available to them). Use the vacant rear seats to expand the boot and you will have enough carrying space for a reasonable amount of shopping or luggage too. For a small car, it's probably enough space to be going on with – just about.

The driving position isn't perfect, but it does seem a little better than in the regular electric Fiat 500. Taller drivers will miss another couple of inches of telescopic steering column adjustment and, however tall you are, you're likely to need to become accustomed to left-foot braking to drive this car comfortably. It's unusual to find a modern supermini with such clearly offset pedals, but once you adapt (and it doesn't take long), there's no discomfort associated. Neither is the 500e a restrictively small car, like the Fiat 500 Hybrid and Panda can be. I'm a pretty big bloke, but even I don't feel like it's a size too small.

On the road, of course, the Abarth's size can be a real advantage. We sought out some of North Yorkshire's single-track country lanes for our back-to-back test driving, and they felt made to measure for the 500e. Darting between hedges, squirting with abandon up inclines and away from tighter bends and giving its driver confidence in tight confines as only a small car can, it was a carefree joy.

Critically, it also had all the power and performance you could really use on country roads like those and struck a compelling compromise of tautness, composure and terrierish liveliness over lumps and bumps.

The liveliness over lumps and bumps. The liveliness didn't quite extend to handling that could really be brought to life on a trailing throttle. The Abarth's chassis is playful to a point. The steering has plenty of animation and feel; it will tug at your wrists if you use all 173lb ft of torque over uneven roads, giving it just enough tearaway character. The chassis has plenty of grip but isn't sensitive to a lifted throttle in a way that a classic compact hot hatchback's might be. So instead you commit to the accelerator early in tighter corners and get your kicks hustling the car outwards and onwards rather than backing it in to bends as if it were some electrified Peugeot 205 GTi.

Like no other car in our group, however, the 500e showed the folly of excess. For all of its Napoleonic little-guy attitude, it actually made less mean more, which, I rather suspect, is why so many of us liked it so much.

Abarth's rather daft electronic engine speaker, meanwhile, spent most of the test switched off – except when called upon to elicit a laugh from a passer-by, which it tends to do without fail.

*Matt Saunders*

*Winner: Cupra Born*

It might surprise you to see the Cupra Born in first place, because it doesn't take a lot of cynicism to see it as just a tarted-up Volkswagen ID 3. Quite frankly, that's not too far from the truth. It shares the Volkswagen's MEB platform, battery and motor. And don't let the snortier bumpers fool you: it even has the same body- in-white. Nevertheless, it emerged as our runaway winner. Clearly, all the ID 3 needed to become a great car was a bit of tarting up.

The Volkswagen Group's MEB platform, which follows the classic formula of a big battery pack in the middle and a motor at either end or both ends, has gained a bit of a reputation for spawning worthy but unexciting electric cars. That has nothing to do with its fundamentals, though. It's the right size for UK roads, it has the potential for 50:50 weight distribution and its rear-drive layout gives it an advantage too. Cupra then came along to fiddle with the springs, dampers and anti-roll bars, fit some sport seats, tighten up the body control, add some feedback to the steering and loosen up the stability control.

It's clearly unleashed the potential of the base components, or at least begun to. The damping is firm but never uncomfortable or ragged, which allows the Born to calmly take apart a bumpy road while the Abarth bounces and the Kia wallows. The slightly more permissive ESC Sport setting for the stability control allows a hint of throttle  adjustability, both on and off the power.

All testers agreed that it takes the promising characteristics of an EV – the ones that most EVs squander – and puts them to best use. The low centre of gravity, rear  drive, lightly loaded front end and long wheelbase combine to create something that feels agile yet friendly and has responsive and precise steering that remains free of cloying weight.

And, putting our sensible hat on for a short minute, it makes the most of its EV-ness on the day-to- day as well. Its slightly MPV-like silhouette isn't the most exciting to look at but does capitalise on the lack of an engine by packaging executive-saloon levels of interior space into the footprint of a Golf.

Its 262-mile range isn't the longest here but not far off, while its 125kW rapid charging capability makes longer journeys fairly painless.

And despite being driven at the motorway speed limit to and from North Yorkshire, only to be ragged across the moors (two of the worst things you can do for EV efficiency), the Born returned 3.6mpkWh over about 600 miles.

Even so, there were reservations among our judges, and they're quite telling about the state of electric fun in 2023. Some of it concerns the set-up, which remains fairly conservative. ESC Sport mode is still overly restrictive and shuts things down just as they start to get exciting. There's nothing more treacherous about an EV with disabled stability control than a similarly configured ICE car, so that seems unnecessary, particularly as the Born is so sweetly balanced.

Furthermore, there is the odd bit of faint praise to be found in our judges' notes. Page commented: "If any of these cars merits omission of the 'for an EV' caveat, it's this one." Lane opined: "This is the most complete product here. Exciting? Not really, but it's quietly satisfying." An if and a but, then. However, Saunders hit the nail on the head with his summary that the Born "feels like a modern GTI for how broad a base of strengths it has".

It's worth bearing in mind that much as it is revered today, the original Golf GTI was never the most scintillating thing going, but it arguably started a class of car that injects some fun and excitement into an otherwise easily usable car. It also established a starting point for interpretations that put driving thrills front and centre. Like the Golf GTI did for the petrol-powered hot hatch, the Born arguably sets the template from which to take the electric hot hatch forward.

*Illya Verpraet*

*How each car finished*

Each of our six judges ranked every car out of 10 in five areas

*Car* *Performance* *Handling appeal* *Everyday usability* *Charm* *Fun factor* *Total*
*Cupra Born* 43 48 50 41 46 228
*Abarth 500e* 38 43 28 51 48 208
*MG 4 XPower* 56 30 41 31 38 196
*Renault Mégane E-Tech Electric* 36 34 46 43 35 194
*Kia Niro EV* 36 38 55 29 30 188
*Honda E* 27 41 19 52 44 183

*Which car was best for the 250-mile drive there?*

Given most of us live in the south, our showdown began with some long trips just to reach these fine driving roads.

So maybe the real winner here was Matt Prior, whose 1996 Lotus Elise S1 got him to Helmsley quicker and more comfortably than any of our test contenders. Oh, to have avoided a 45-minute stop at Wetherby services in the driving rain.

But as for the EVs, it was the Kia that elicited the biggest smile from its pilot before the test proper got under way, leaving London with 274 miles on the display and pulling over before the finish line only because of the capacity limitations of its driver.

The Cupra proved an agreeable long-distance companion too, with its relatively efficient single-motor powertrain, 58kWh battery and quick- charge capability making the jaunt up from Kent relatively painless.

The Renault also fared well, with its now-standard heat pump lending its driver a degree of reassurance that was missing from the initial batch of weather-susceptible UK cars.

Things were less rosy over in the MG's corner, where it quickly emerged that the 200bhp power boost and second driven axle had a rather dramatic effect on cruising consumption, although 140kW charging was a thin silver lining.

Certainly, the Abarth driver could only look on in envy as his luminescent lout lapped up electrons at a piffling 85kW.

And so what of the Honda? While we had all been glad to take a quick blast around the moors in the plucky little E, it was the last set of keys swiped from the bucket at the end of the test. Each of us had more than 200 miles to travel home, and this short-legged, slow-charging city car was hardly the obvious steed of choice.

Steve Cropley was unfazed, however, and set off cheerily towards the Cotswolds. It wasn't until much, much later that the rest of us realised what a lucky escape we'd had: a tricky contactless payment problem prolonged his already lengthy charging stops, and that, together with the need to maintain a range-maximising 55mph cruise, meant a notional sub-five-hour journey took nearer nine.
Full Article