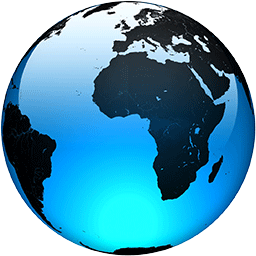 The Latest: Coronavirus cases in Africa near 5,000

Published
The Latest on the coronavirus pandemic. The new coronavirus causes mild or moderate symptoms for most people. For some, especially older adults and people with existing health problems, it can cause more severe illness or death.

TOP OF THE HOUR:

— Coronavirus cases in Africa rose closer to 5,000.

— Thailand seaside resort island of Phuket closes land and sea entry and exit points.

— Australia announces plan to help businesses impacted by virus.

___

JOHANNESBURG — Cases across Africa rose closer to 5,000 on Monday morning as the Africa Centers for Disease Control and Prevention reported 4,760 cases in 46 countries, including 146 deaths.

South Africa has the most cases with 1,280, but testing shortages and backlogs in that country and others could mean that the real numbers are higher.

Zimbabwe's three-week lockdown began Monday and more cities across the continent were shut down.

___

MOSCOW — Russia's Prime Minister Mikhail Mishustin on Monday instructed regional governors across the vast country to prepare for the introduction of a lockdown introduced in Moscow to help stem the spread of the new coronavirus.

Moscow Mayor Sergei Sobyanin ordered all city residents except for those working in essential sectors to stay home starting Monday. Residents are allowed to buy food and medicines at nearby stores and pharmacies and walk their dogs in close vicinity.

Legislators are expected to quickly spell out fines and other administrative measures to enforce the lockdown.

Sobyanin's move follows Russian President Vladimir Putin's decision to announce the current week as nonworking. Putin asked all Russians to stay home, leaving it to regional officials to work out specifics.

Russia so far has registered 1,534...
Full Article