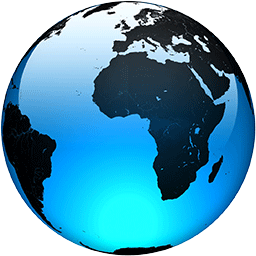 The Latest: Libya gets 57,000 AstraZeneca doses from COVAX

Published
CAIRO — Libya has received more than 57,000 doses of a COVID-19 vaccine from the COVAX initiative.

The U.N. children's agency, UNICEF, said the doses that arrived late Thursday have been earmarked to health workers, people older than 75 and people with chronic disease.

Libya's National Center for Disease Control said 57,600 doses of the Oxford AstraZeneca vaccine were in the first COVAX shipment to Libya.

On Sunday, Libya received 101,250 doses of the Russian-made Sputnik V vaccine.

Libya has seen swelling COVID-19 cases. The county of around 7 million people has reported more than 166,000 confirmed cases and 2,799 virus-related deaths since the start of the pandemic. However, the actual numbers, like elsewhere in the world, are thought to be far higher.

___

THE VIRUS OUTBREAK:

— A year after choir practice became COVID-19 superspreader event, family finds closure in how it helped understanding of virus

— Communities of Catholic nuns absorbed devastating losses from the virus and are facing wrenching grief and questioning what it means

— Follow AP's pandemic coverage at https://apnews.com/hub/coronavirus-pandemic and https://apnews.com/hub/coronavirus-vaccine

___

HERE'S WHAT ELSE IS HAPPENING:

CANBERRA, Australia — Australia has finalized a deal to buy an extra 20 million doses of the Pfizer vaccine as it rapidly pivots away from its earlier plan to rely mainly on the AstraZeneca vaccine.

Prime Minister Scott Morrison announced the deal Friday after saying Australia would stop using the AstraZeneca vaccine for people aged under 50.

He said the deal means...
Full Article