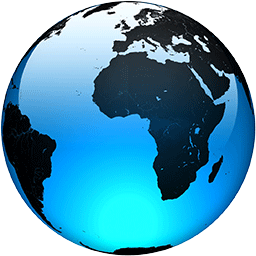 How new Colorado River cuts will impact states, residents

Published
WASHINGTON (AP) — Arizona and Nevada residents won't face bans on watering their lawns or washing their cars despite more Colorado River water shortages.

But U.S. officials announced Tuesday there will be less water available next year for them from the river that serves 40 million people in the West and Mexico and a farm industry worth billions of dollars. Observers warn that a reckoning is still coming for the growing region because the water crisis is expected to generate future cuts.

A look at the crucial source of water for the Western U.S. and the water cuts.

WHY IS THE COLORADO RIVER THREATENED?

There are two Colorado Rivers in the U.S. — the 1,450-mile (2,334 kilometer) powerhouse of the West and the over 800-mile (1,287-kilometer) river that starts and ends in Texas.

The river that faces cuts is the longer one. It supplies seven states plus Mexico but its flow has dropped drastically over time because of water overuse by farming and growing populations, hotter temperatures, evaporation and less melting snow in the spring to replenish the river.

And for years, the seven states that receive the river's water have diverted more water from it than what was replenished by nature.

WHO DO LAKE MEAD AND LAKE POWELL SERVE?

Lake Mead supplies water to millions of people in Arizona, California, Nevada and Mexico.

Cuts for 2023 are triggered when predicted water levels fall below a certain threshold — 1,050 feet (320 meters) above sea level.

Additional cuts will be triggered when projected levels sink to 1,045 and 1,025 feet (319 and 312 meters). At a certain point, levels could drop so low that water can no longer be pumped from the reservoir.

Eventually, some city and industrial water users will be affected.

Lake Powell's levels are also falling and extraordinary...
Full Article