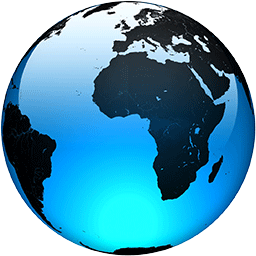 US-Canada border closing temporarily to nonessential travel

Published
The United States and Canada have agreed to temporarily close their shared border to nonessential travel due to the coronavirus pandemic, President Donald Trump announced Wednesday, and his administration is considering turning back all people who cross illegally from Mexico into the U.S., two administration officials said.

Trump tweeted that the restrictions on the Canadian border will not affect the flow of trade between the countries, which are eager to maintain their vital economic relationship. Canada relies on the U.S. for 75% of its exports and about 18% of American exports go to Canada.

Canadian Prime Minister Justin Trudeau said travelers will no longer be able permitted to cross the border for recreation or tourism, but that essential travel will continue.

"It is critical that we preserve supply chains between both countries," Trudeau said. "These supply chains ensure that food, fuel and life saving medicines reach people on both sides of the border."

Trudeau made his comments in front of his residence where he is self -isolating after his wife tested positive for the virus.

Truck drivers and Canadian snowbirds, who live in the U.S. for part of the year and are returning to Canada, are among those exempted. Completely closing the border would cause severe damage to two economies so closely integrated. Much of Canada's food supply comes from or via the U.S., and and 98% of its oil exports go to the U.S.

The United States has seen about 6,500 coronavirus cases and more than 110 deaths, compared with about 600 cases and eight deaths in Canada.

No final decisions have been made about the changes under consideration for the Mexican border, according to the Trump administration officials. The administration sees Mexico's efforts to check the spread of the...
Full Article