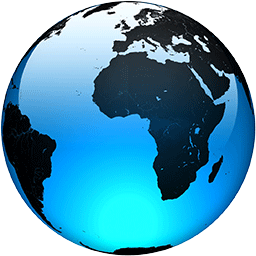 Global Times: Ten years on since the launch of the China-proposed BRI, a stronger connectivity find foothold in China-Central and Eastern European ties

Published
BEIJING, Sept. 27, 2023 /PRNewswire/ -- Along with our reporting mission of witnessing the first-hand success of the China-proposed Belt and Road Initiative (BRI) in Hungary, Serbia and Greece upon the 10th anniversary of the proposal of the joint initiative. The COVID-19 pandemic has been over, and the resulting economic fallout across the world is on the waiting list of the problems that need to be tackled. 

Our trip, then, turned out to show that in an era of uncertainty, countries that look to the East are embracing more development opportunities and unleashing economic vitality and development potentials. CEE is becoming the "bridgehead" of the linkage between the East and the West, politically, economically and culturally, through the steady implementation of the BRI.

*Development over geopolitics*

A Chinese-backed railway between the Hungarian capital of Budapest and the Serbian capital of Belgrade, when completed, is expected to bring enormous economic benefits for the two CEE countries. A steel plant in Serbia, which had run into deep troubles due to poor management has been saved by a Chinese company and become the major contributor to the country's GDP. A Chinese shipping company's investment at the Piraeus Port in Greece, which is situated at the crossroads of Asia, Europe and Africa, has made the port take a leading position in terms of container throughput and become the largest ferry port and the third-largest cruise port in Europe.

From our interviews with local employees hired by Chinese companies that undertake the BRI projects, the buzzword we heard the most was "stability." Locals say Chinese companies brought them job opportunities and a sense of stability. This has nothing to do with geopolitics, but is a natural reflection of the people to seek a better life.

Meanwhile, Chinese companies are learning from past experiences of going global, avoiding previous mistakes while at the same time endeavoring to face challenges. They no longer hesitate to engage with local communities, and they are eager to communicate with media and NGOs. What we sensed from our interviews in the three countries is the maturity and confidence of Chinese companies operating abroad.

Right now, the scale and in-depth of cooperation between China and different CEE countries is not balanced. But the candid cooperation China has had with Hungary, Serbia and Greece and the fruitful results provide absolutely positive models.

*Fostering stronger connectivity*

Due to collaborative efforts under the BRI, numerous Chinese companies have proactively ventured into this region, bringing investments, job opportunities, and fostering greater mutual understanding and exchanges between these countries and China.

As we journeyed through this landscape, the signs of connectivity were evident, from Chinese-language signs at Budapest Airport in Hungary to casual greetings in Putonghua from pedestrians in Belgrade, and thoughtful Chinese-language signage in shops in Athens. It was a testament to the sense of familiarity and interconnectedness that has developed between these countries and China.

The true significance of this connectivity became palpable when we visited local Chinese companies – the presence of Chinese enterprises is bringing about positive changes to the economic landscape and to the lives of the local population, while forming a closer connectivity between the East and the West.

In a small town near Budapest, a railway construction project is well under way. On the construction site, trucks and excavators tirelessly shuttle back and forth. This undertaking forms an integral part of the Hungarian section of the Hungary-Serbia railway project. The railway line, upon completion, will significantly shorten the traveling time for passenger and cargo between Budapest and Belgrade from the current eight hours to less than three.

Ambrusch Tamas, the construction manager of the Hungary-Serbia railway project (Hungarian section) of China Railway No. 9 Bureau, expressed his desire to witness the completed facilities and personally experience China's high-speed railways. He hoped that the strong friendship between China and Hungary endures, and such cooperation deepens.

At the NIO Power Europe factory in Hungary, workers diligently assembled components sourced from China and other locations, with the final products destined for Hungary and other parts of Europe.

"This is NIO's first production site outside of China, and it's very exciting because what the factory produces is something entirely new here," said Sőregi Tibor, the 45-year-old plant manager of NIO Power Europe Ltd. Tibor joined this newly established factory in August 2022 when it had only a few employees, and now there are around 130 people, a reflection of the fast development of the Chinese new-energy vehicle business in the region.

To some people, China's elements have already been integrated into their everyday life. In the streets of Hungary, it's common to see delivery riders on Chinese-made electric bikes. We had a conversation with a delivery rider who was aware that his electric bike was manufactured by a Chinese company named Niu Technologies. He proudly showed us his electric bike, noting its ease of use, which makes it an invaluable tool in his line of work.

In Greece's port of Piraeus, a bustling scene unfolded as a ship docked and got ready for loading. Since China COSCO Shipping Group took over the operations of the Piraeus Port in 2016, they have actively and prudently managed it, expanding their market presence. The investment has proven to be mutually beneficial, as Evangelos Kyriazopoulos, secretary-general for Maritime Affairs and Ports, pointed out to us.

Since 2015, investment from China has surpassed 15 percent of Greece's GDP, and China has become Greece's third-largest trading partner and its largest trading partner outside of the EU.

Vivid examples of Chinese companies transforming the local economy and improving people's lives can also be seen in Serbia. From reviving a struggling steel plant that was on the verge of closure to transforming a small, relatively unknown town into a major mining hub, Chinese enterprises have injected fresh momentum into local industrial development.

As Zhu Qiuping, secretary-general of Serbia Overseas Chinese General Chamber of Commerce, who has been living in Serbia for decades, told us, Chinese companies have stimulated the local economy, and many locals are genuinely appreciative of the benefits these companies have brought to them.

*Closer people-to-people bonds *

All connectivity comes down to culture and people-to-people exchanges. People in CEE countries like Hungary, Serbia and Greece have a high degree of favor toward China and Chinese culture and they hope to embrace the BRI, as we have noticed while traveling there.

Global Times reporters find that Chinese cultural products such as the Chinese language, tea culture, hanfu, films and TV series as well as esport games, have been main carriers of China's charm and a reliable, admirable and respectable image of China.

Many cultural and educational institutions launched various cultural activities that have attracted local young people, especially generation Z (people born between 1996 and 2010), to get to know and understand the real China. Cultural exchanges have become an important channel to enhance mutual integration, mutual understanding and trust between Chinese and foreign people.

Hungary revolutionary poet Sándor Petőfi's poem Liberty and Love is well known to millions of Chinese and even little kids can recite it. The statue of the great poet now still stands in the square of Lu Xun Park in Shanghai. Hungarian music giant, Franz Liszt's famous Faust Symphony, Mephisto Waltz and Hungarian Rhapsodies have been staged in music halls across China.

While in Budapest, signs in Chinese language can be seen in many places and learning Putonghua has been many parents' choices for their kids as well as young people who hope to have a bright career with Chinese enterprises.

Chinese President Xi Jinping encouraged Hungarian youths to learn more about China and become envoys of the China-Hungary friendship in a reply letter earlier 2023.

In his reply to a letter from students of the Hungarian-Chinese bilingual school in Hungary, Xi said he and his wife were glad to hear from the Hungarian students during the Spring Festival of the Year of the Rabbit, and he still remembers chatting with teachers and students of the school in 2009.

Xi said he would like to give the students a thumbs-up upon hearing that the students have kept learning Chinese for a long time and are committed to making contributions to the China-Hungary friendship.

The students, Xi said, are welcomed to study in Chinese universities after graduation from high school, hoping that more and more Hungarian youths will love and study the Chinese language.

Before the Spring Festival this year, two students - Varge Bonita and Imre Tamara Lili, whose Chinese names are Hu Lingyue and Song Zhixiao - wrote a letter to Xi and his wife, Professor Peng Liyuan, on behalf of all students in the school, conveying their New Year's greetings. In their letter, they also spoke about what it felt like studying Chinese in the school for 12 years, and expressed their willingness to study in Chinese universities and contribute to the Hungary-China friendship.

The 19-year-old young Hungary woman Varge Bonita has fulfilled the dream of studying in China and now she studies and lives at Capital Normal University.

"My life has changed because of Chinese and become so colorful," she told the Global Times.

For Erdelyi Zsuzsanna, head of Hungarian-Chinese Bilingual School, in the new semester, she is happy to see over 530 students in 12 grades and 20 classes are back to the campus. Most of them are Hungarian kids who study very hard just like Bonita, in the hope of knowing Chinese, China's culture and the country's fast development.

Bonita is not alone. Seventeen-year-old Serbian boy Luka Simic is carefully planning his upcoming exchange student life with Zhejiang Agricultural and Forestry University in Hangzhou, East China's Zhejiang Province.

In Serbia, thousands of young people are studying Chinese and are fond of Chinese culture. Luka and his friends have showed great interest in China's tea culture, the integration of the spirit of Confucianism, Buddhism and Taoism.

Besides, they are also very fond of Chinese martial arts or wushu, as Wang Yanliang, director of the Chinese Cultural Center in Belgrade, said he often sees locals practice martial arts when taking a walk along the Danube River that runs across Europe.

In Athens, a "dialogue" between Confucius and Socrates, the two wisest philosophers, is taking place as they stand together in the center of Greek culture.

If Confucius had the chance to visit Greece, he would "feel happy and honored, as if he were riding the spring wind of building a community with a shared future for mankind. So his clothing was sculpted in a way of xieyi to make it look as if he is lecturing on his concepts," recalled Chinese artist Wu Weishan, who created the iconic xieyi sculpture style as a gift to the Greek people.

Stelios Virvidakis, a professor from University of Athens and also steering chairman of the Center of Chinese and Greek Ancient Civilizations, said his center has received a number of scholars who gave lectures during the summer time and students found them "interesting" and "inspirational." Virvidakis also said he will travel to several Chinese cities as well for cultural exchanges.

People all over the world, in different places, different cultures can "share similar feelings and have similar emotions," and "we can live together with exchanges, peaceful and rich exchanges," he told the Global Times.

"The mutual learning between the Chinese and Greek civilizations has established a model for equal exchange and mutual learning among different civilizations. It represents a significant aspect of promoting people-to-people connectivity within the framework of the BRI. The spiritual strength embedded in the two great civilizations of China and Greece can provide important spiritual guidance for humanity in addressing contemporary challenges and advancing the construction of a shared future for mankind," Chinese Ambassador to Greece Xiao Junzheng told us.

The past, present and future of exchanges between China and Central, Eastern Europe are like the Danube River, running toward the ocean of mutual learning among human civilizations with rich people-to-people exchanges.
Full Article