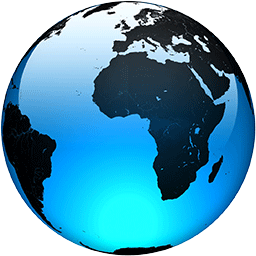 The Color Purple's first trailer is finally here, and queer fans are all saying the same thing

Published
The first trailer for Oprah Winfrey and Steven Spielberg's latest musical adaptation of The Color Purple has landed.

Since it won the Pulitzer Prize in 1983, Alice Walker's seminal Black lesbian novel has blazed a trail in pop culture. Spielberg's 1985 film, which starring Oprah and Whoopi Goldberg, was nominated for a staggering 11 Oscars, and, later, the 2005 Broadway musical from Pulitzer-Prize-winner Marsha Johnson landed a Tony award.

The 2015 revival, starring Wicked's Cynthia Erivo, garnered another round of nominations and gongs and the upcoming movie musical adaptation looks set to be equally as impressive.

The story, adapted this time by Marcus Gardley (and using Marsha Norman's musical book), follows Celie who narrates her life as an African-American woman living in rural Georgia from the early to mid-20th century. 

When Celie is married off to the main antagonist, Mister, to save her sister Nettie from the same fate, she grows intimate with his long-time lover Shug and builds a beautiful friendship with her neighbour Sofia.

Fantasia Barrino, who played Celie in the original Broadway musical, and Orange is the New Black's Danielle Brooks, who played Sofia in the 2015 revival, are both reprising their roles, while Hidden Figures star Taraji P. Henson plays Shug.

The Little Mermaid's Halle Bailey, meanwhile, stars as a young Nettie, with singer Ciara playing her adult counterpart.

Now that the first trailer for the remake has landed, it's clear that the cast are going to be absolutely electric. Even though we get but the smallest glimpse of the action, the magnetic performances from Henson and Barrino look sure to scoop nominations come the next awards-season cycle.

But while many fans have been blown away by the trailer, a fair few are concerned that the vital queer storyline between Celie and Shug could be erased. Their concerns aren't unfounded: in the 1985 film, their romantic relationship was entirely cut, save for a single kiss.

Spielberg reflected on the harsh criticism he received from the LGBTQ+ community and beyond in an interview with Entertainment Weekly in 2011.

"I was shy about it," he said. "In that sense, perhaps I was the wrong director to acquit some of the more sexually honest encounters between Shug and Celie, because I did soften those. I basically took something that was extremely erotic and very intentional, and I reduced it to a simple kiss. I got a lot of criticism for that."

While the Broadway musical stays true to the lesbian roots of the novel, it also ran into trouble in 2019 when the hit came to the UK and cast actor Seyi Omooba as Celie. She was eventually cut from the cast following homophobic remarks and a refusal to play a lesbian character.

Nevertheless, given that screenwriter Gardley is openly gay, with LGBTQ+ shows such as Tales of the City under his belt, queer fans are hopeful that the movie musical will finally get it right.



chile if this the color purple remake cuts out the lesbian storyline like the spielberg version did,,, we can't go through this again, it's a heart of the story

— yasmine bolden (they/she) (@blkpunningpoet) May 23, 2023



I hope Celie and Shug really lesbian it up in the new Color Purple movie. Just like in the book.

— Mel (@TheBaddestMitch) August 22, 2022



They're saying it's a "bold re-telling" of The Color Purple…and I just want to know I'd that means they're going to honor the book this time and make them lesbian again

— Professional Brokeshamer (@deadbeat_auntie) May 23, 2023



Even though not a huge remakes fan, I will see "The Color Purple" when it comes out. I loved the original (Whoopi Goldberg, Oprah, Danny Glover, & Shug Avery put on some very terrific, memorable performances). Hopefully Alice Walker's queer content won't be ignored this time.

— journey to the past©
(@femfilmrogue) May 6, 2023



Are they keeping the lesbian relationship in The Colour Purple this time or will it be just a kiss again

— marcus
(@marcusjdl) May 23, 2023



Anyone who's seen the Color Purple musical— does it include Celie and Shug's queer relationship, or does it get erased like in the first film adaptation? The new film looks gorgeous

— Louisa
(@LouisatheLast) May 22, 2023



I pray that the new The Color Purple keeps the queer relationship in the plot. It's essential that black queer storylines don't get erased.

— CtrlAltQuin
(@ctrlaltquin) May 23, 2023

Teasing what to expect from the film at CinemaCon 2023, Barrino said: "You're gonna laugh, you're gonna cry, everybody brings it. But in the end, you'll be healed. Because guess what? I was healed."

Meanwhile, Oprah said that fans can expect "magical realism, wholesome family goodness and some of the best actors you've ever seen."

She added: "The Color Purple in 1985 was the biggest and most important thing that happened to me. This is a full-circle moment to be part of this film. It holds great personal meaning."

The Colour Purple is due to open in the US on 25 December and in UK cinemas on 26 January 2024.
Full Article