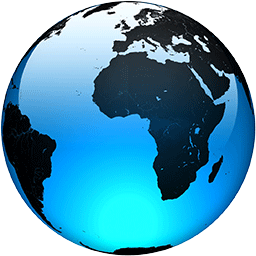 Eamonn Holmes lets rip at being 'used' by Phillip Schofield for 'choreographed' coming out moment

Published
Former This Morning host Eamonn Holmes has said that he and his fellow TV presenter wife, Ruth Langsford, were "embarrassed and ashamed" to be involved in Phillip Schofield's "choreographed" coming out.

Schofield came out as gay in an emotional segment live on This Morning in 2020, flanked by his co-host Holly Willoughby. He resigned from all ITV projects last week after revealing that he'd had an "unwise, but not illegal" affair with a younger colleague whom he had helped get a job on the show. 

In a statement, Schofield admitted to lying about the affair to the media, his lawyers, his agents, his family and his employer.

Broadcaster ITV has since said it had first investigated rumours of an affair in 2020, but both Schofield and the young man denied the relationship.

Philip Schofield left This Morning after more than 20 years. (Getty)

After news of the affair broke, co-host Willoughby said that it was "very hurtful" to learn that Schofield had lied to her, while other This Morning stars, including TV doctor Dr Ranj Singh, criticised the show and its "toxic" environment.

In the past few days, Holmes, who now presents on right-wing opinion channel GB News, has given a series of interviews to the station, unveiling what he claims is the "real story" of the Schofield controversy.

In the second part of his interview series, Holmes revealed that he felt Schofield's live coming out was choreographed.

Holmes described his former colleague "falling down to his knees crying" in front of him to reveal that he was gay, before coming out to the nation moments later.

While Holmes initially said he would "stand by" Schofield as he came out, he has now described feeling "used".

He said: "Oh boy, were we used. We went to the studio and Holly took over with a pre-prepared statement… they knew in advance… we're not informed of this in advance. We're taken for fools."

Eamonn Holmes has criticised Phillip Schofield and ITV. (PinkNews)

When Holmes and Langsford were allegedly questioned by This Morning bosses on whether they knew what they were going to say when Schofield made his announcement, the pair "began to feel there was a certain line" being pushed.

Recalling the moment, Holmes said he felt "Not sure… I'm just beginning to feel bad vibes with this. I'm not saying anything… then it goes to those two [Schofield and Willoughby] in their choreographed way. I'm sure they rehearsed for days what they were going to say and do and who was going to hug… it was all choreographed."

Holmes added that he and Langford felt "lied to" over Schofield's coming out scene.

At the time, Holmes was criticised for making "sleazy" jokes about Schofield.

"Ruth and I, to this day, are embarrassed and ashamed when we see those pictures, when we see the toils that some people who are tortured by their sexuality have to go through and this man was [using this] as a cover-up for something else… so we feel angry about that, we feel used."

In the first instalment of his interview with GB News, Holmes claimed that the Schofield scandal had been a "total cover-up" by ITV.

"Those in authority had to know what was going on and they thought they would dodge a bullet with this which they do, do constantly," Holmes alleged.

Since revealing his affair, Schofield has been dropped by his talent agency of 35 years YMU, and has parted ways with youth charity The Prince's Trust, where he was an ambassador.

PinkNews has approached Phillip Schofield's legal representative for comment.
Full Article