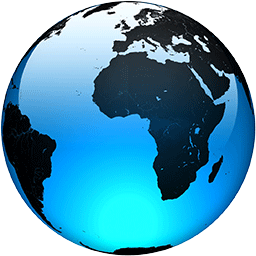 Elon Musk's Twitter descends into chaos after row over Daily Wire's What Is a Woman? film

Published
Right-wing news outlet The Daily Wire has come to blows with Twitter owner Elon Musk over the platform labelling Matt Walsh's anti-trans What Is a Woman? film as "hateful conduct". 

Walsh's 2022 so-called documentary features the conservative commentator asking various people what a woman is, in a bid to add to the right-wing "trans debate".  On The Daily Wire's website, Walsh described the film as "the documentary you're not supposed to see". 

Following Twitter labelling the film "hateful conduct" and making it part of its "freedom of speech, not reach" policy, the film rang true to Walsh's words. 

On Thursday (1 June), the film was made available to stream through the news outlet's Twitter account for a period of 24 hours to "celebrate" the first anniversary of its release. 

Shortly after it was published, Twitter issued its "hateful" tag, limiting its discoverability. 

In response, The Daily Wire's co-founder Jeremy Boreing posted a Twitter thread directly tagging Musk. In it, he accused Twitter's owner of cancelling the film's agreed premiere over two instances of misgendering. 

The issue of misgendering, Boreing said, related to "a father [referring] to his 14-year-old daughter as 'her'", and a store owner using the "the wrong pronoun in a confrontation with a trans person". 

Boreing also claimed that the platform signed an agreement to air the documentary.  

But following Twitter's review of the film, Boreing, who is also the outlet's chief executive, was informed the deal was off and instead the platform would need to "limit the reach of the film and label it as hateful conduct" due to the misgendering.

Boreing reminded Twitter that is had removed misgendering from its policy, but the platform confirmed it is still considered "abuse and harassment". 

In April, Twitter quietly dropped a long-standing policy protecting transgender people from deadnaming and misgendering.

Directly tagging Elon Musk, Jeremy Boreing wrote that he [Musk] "is not beholden to conservatives".

He added: "He has the right to run his business as he sees fit. But if Twitter is going to throttle one side of one of the most important debates facing society, it cannot claim to champion free speech."

In response, Musk said the labelling was a "mistake by many people at Twitter".

Musk went on: "Whether or not you agree with using someone's preferred pronouns, not doing so is at most rude and certainly breaks no laws," before saying he uses people's preferred pronouns "from a standpoint of good manners". 



This was a mistake by many people at Twitter. It is definitely allowed.

Whether or not you agree with using someone's preferred pronouns, not doing so is at most rude and certainly breaks no laws.

I should note that I do personally use someone's preferred pronouns, just as I…

— Elon Musk (@elonmusk) June 1, 2023

Despite Elon Musk stating that the labelling of the Daily Wire film was "a mistake", clips continued to be flagged and censored. 



What Is A Woman streams tonight at 8 ET. Elon says that the decision to label the film hate speech was a "mistake by many people at Twitter." But currently the clips from the film are still flagged and censored and all trends related to What Is A Woman are still being suppressed.

— Matt Walsh (@MattWalshBlog) June 1, 2023

On Friday (2 June), Musk, who has 141.8 million followers, retweeted the documentary and captioned it: "Every parent should watch this."

In the comments, he added: "Consenting adults should do whatever makes them happy, provided it does not harm others, but a child is not capable of consent, which is why we have laws protecting minors."

The tweet has been viewed more than 26.1 million viewers and has been retweeted more than 58,000 times. Two high-level Twitter executives left on the same day – Ella Irwin, the head of Twitter's trust and safety division, and AJ Brown, Twitter's head of brand safety and ad quality. Musk confirmed their departures were linked to his promotion of What Is a Woman?



Every parent should watch this https://t.co/pIp6UP6vq8

— Elon Musk (@elonmusk) June 2, 2023

Following Musk's takeover of the platform in October 2022, transphobic remarks were found to have risen by at least 1,458 times per day across the remainder of the year. 

In February, a survey found that 60 per cent of LGBTQ+ organisations and activists had reported an increase in abusive speech since Musk's takeover.

LGBT Youth Scotland, a charity for queer young people, deleted its Twitteraccount in May over safety fears due to "increase in extreme views" following the new ownership.

Its departure from the platform follows celebrities, including gay icon Elton John and actors Jim Carrey, Whoopi Goldberg and Jameela Jamil, leaving the platform.

The Daily Wire commentators Michael Knowles and Matt Walsh admitted that conservative efforts to boycott brands over inclusivity are intended to end brands support for the LGBTQ+ community by turning Pride collaborations "toxic".
Full Article