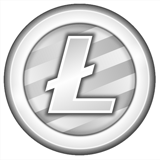 Price Analysis 6/5: BTC, ETH, XRP, BCH, BSV, LTC, BNB, EOS, ADA, XTZ
Many cryptocurrencies are showing strength by hovering close to their recent highs even as gold is selling off.
The Cointelegraph - Published
Litecoin price trades sideways as decision time looms
Litecoin price has been trading mostly in the sideways fashion in the past few weeks The Foundation reached an agreement with the game-maker Atari The price action created a symmetrical triangle chart..
WorldNews - Published
Atari Partners With Litecoin Foundation — LTC Discount For Game Consoles
Legendary video game producer Atari partners with the Litecoin Foundation to take advantage of the overlap between the two communities.
The Cointelegraph - Published
Ford government allows 'redeployment' of school staff into LTC homes, hospitals
The Ford government has secured agreements to allow education support workers not involved in distance learning to work in long-term care homes, hospitals, and other congregate settings needing..
CP24 - Published
Litecoin Foundation Migrates to BitGo's Multi-Signature Wallet
The Litecoin Foundation announced on May 7 that it would migrate from the multi-sig Electrum-LTC wallet to BitGo's multi-sig wallet.
The Cointelegraph - Published