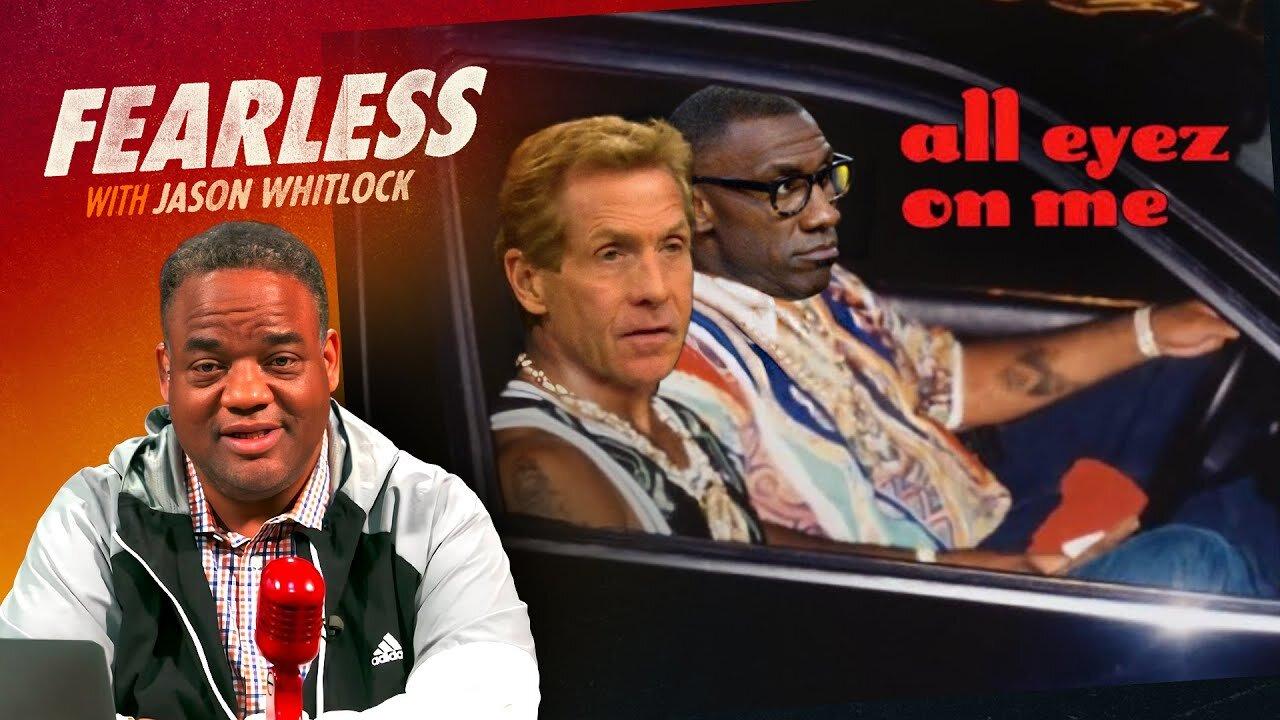 Fearless" brings an ugly reality to light with today's discussion.
The public beef between Skip Bayless and Shannon Sharpe reflects the consequence of sports television's embrace of "tha culture." That's short for hip-hop culture: the art, style of dress, and mindset associated with popular commercial rap music.
"Tha culture" foments violence, chaos, petty beefs, the prioritization of emotion over logic, and the justification of an immoral pursuit of money, power, and fame.
Six years ago, Fox Sports 1 executive Jamie Horowitz, Skip Bayless, and Shannon Sharpe dove headfirst into "tha culture" with their debate show "Undisputed." Horowitz paid rapper Lil Wayne to befriend Bayless and create a theme song for the show.
Horowitz envisioned "Undisputed" as the synagogue for the marriage of sports and hip-hop.
Since then, DJ Khaled's "All I Do Is Win" is now what Queen's "We Will Rock You" was in the 1980s and '90s.
The change in genre provoked a cultural shift that has impacted everything around sports, including the broadcasters.
Jason brings in "Fearless" soldier Royce White to discuss this influence and the embarrassing reactions to Skip Bayless' harmless tweet.
"Fearless" contributor Steve Kim later joins the conversation with some advice to the offended.
"At the end of the day, if you let Skip Bayless bother you that much — to perturb you to that level in your mind — then you are weak minded." Plus, Garrett Bush, co-host of "The Ultimate Cleveland Sports Show," went viral for expressing what he felt was being ignored by the mainstream media coverage of Damar Hamlin.
In his emotional take, he accuses the NFL of making unfair contracts with its players.
Jason disagrees and invites Garrett Bush to "Fearless" to hear him out.