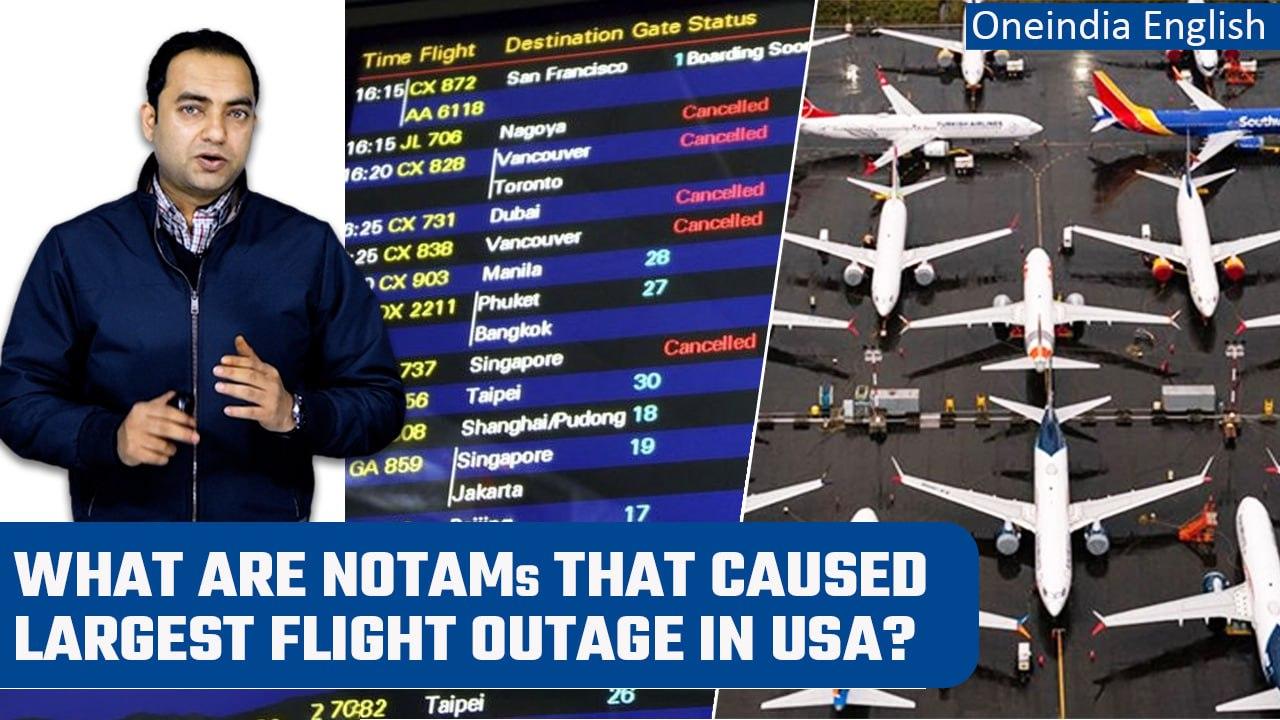 In an unprecedented disruption in the US aviation sector, by late night yesterday…nearly 10,000 flights in and out of the US were delayed and more than 1,300 were cancelled.
This was the first time after 9/11 that flights at such huge scale all across the continental USA were told not to take off.
Post this..the White House denied any type of cyber-attack on its aviation infrastructure and said that they were trying to get to the bottom of it.
However, the aviation regulator..the FAA…ascribed this huge disruption to a technical snag in one of its system…the NOTAM.
Since then, flight operations have gradually resumed…but delays are expected to continue through at least till today..and possibly longer.
In this video, we break down this system..the NOTAM..the technical snag in which caused this disruption.
But before that, don't forget to like, share and subscribe to Oneindia.
#USAflightsgrounded #NOTAM#USA