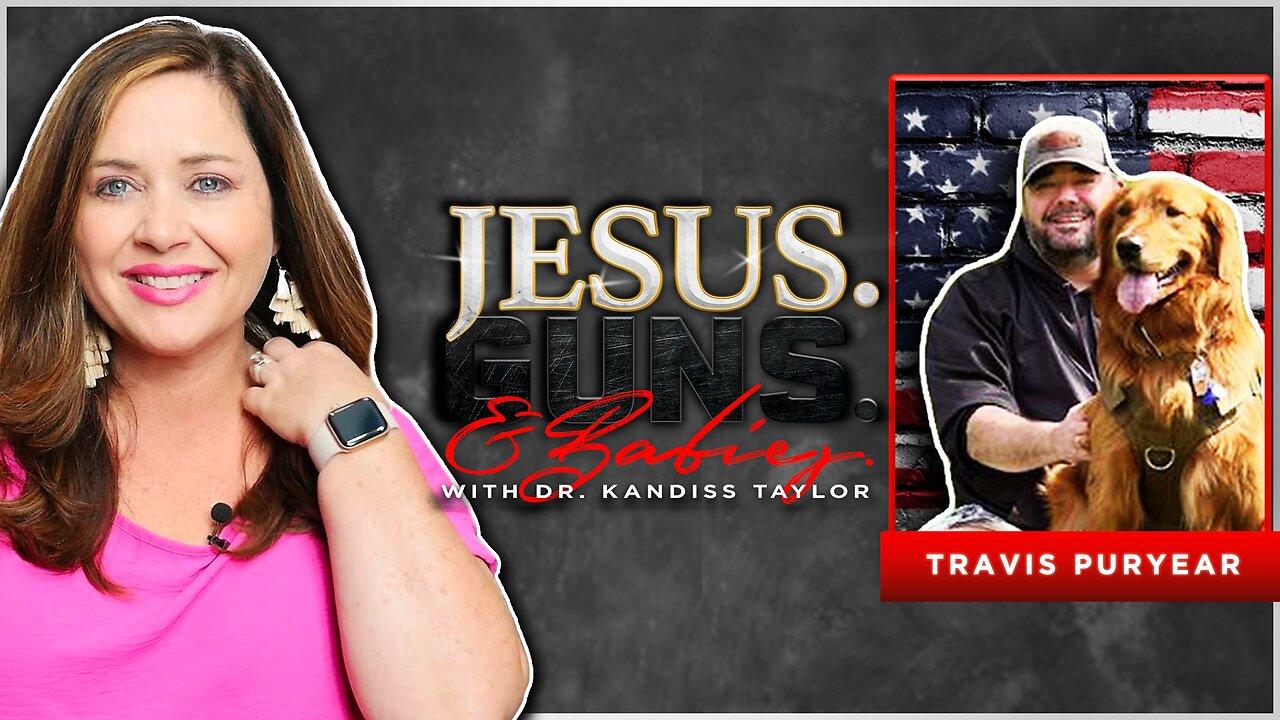 On this episode of "Jesus, Guns, & Babies", Dr. Kandiss Taylor has an eye-opening and inspiring interview with Travis Puryear, a devout Christian and family man.
Travis holds a bachelor's degree in business management from the University of Phoenix.
He has worked in the service industry, car sales, construction, mobile phone sales and management, and served 9 years in the US Army Reserves.
During his time in the Army Reserves, he was given experimental lots of the anthrax vaccine which forever changed his life and destroyed his health.
Travis struggles daily, both physically and mentally, from the affects of this experimental vaccine, but he refuses to give up.
Travis loves the outdoors and feels closest to God in the outdoors.
He enjoys hunting, fishing, camping, and even yardwork.
If it is outside, Travis usually enjoys it.
While his capabilities have been severely limited by the friendly fire incident involving the vaccine, Travis refuses to give up the things in life that bring him the most joy.
He truly knows that tomorrow is not guaranteed and does his best to make the most of every day.