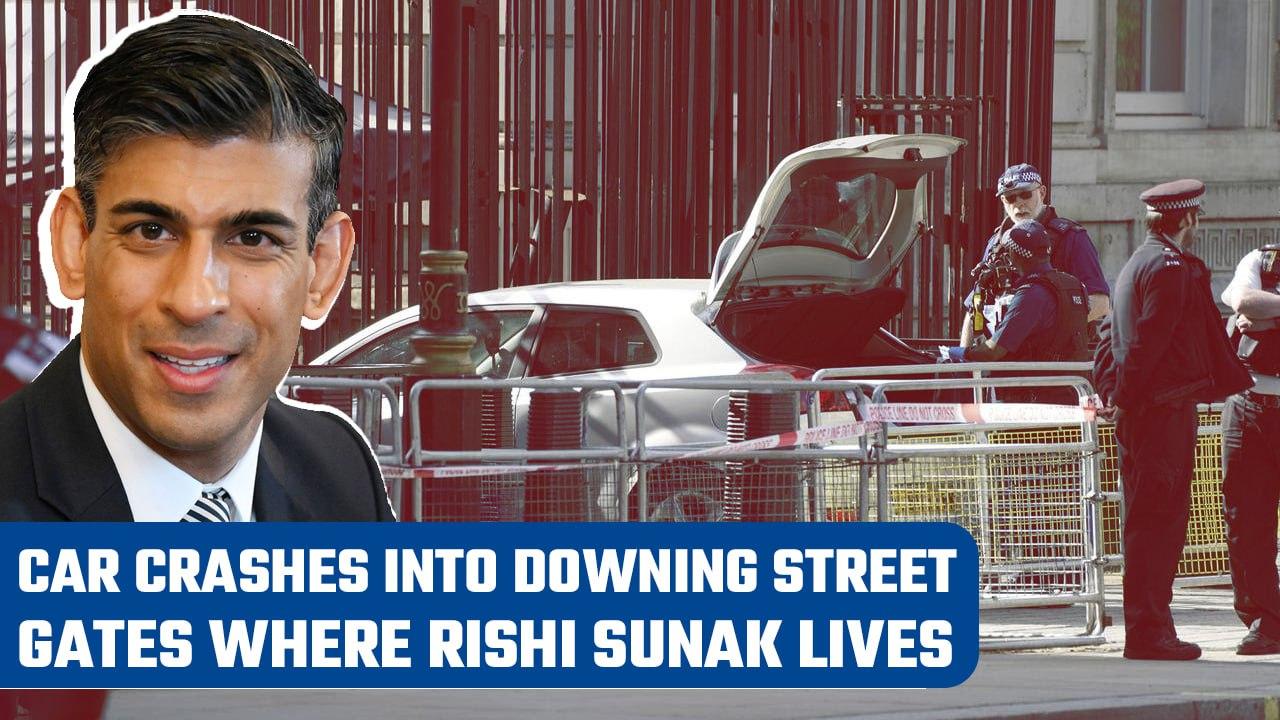 A man has been arrested after a car crashed into the Downing Street gates in London.
The Police said that he was held on suspicion of criminal damage and dangerous driving, but the incident is not being treated as terror-related.
Reports said that no one was injured in the incident.
It has been confirmed that Rishi Sunak was in Downing Street at the time.
#DowningStreet #London #RishiSunak ~PR.151~HT.98~ED.155~