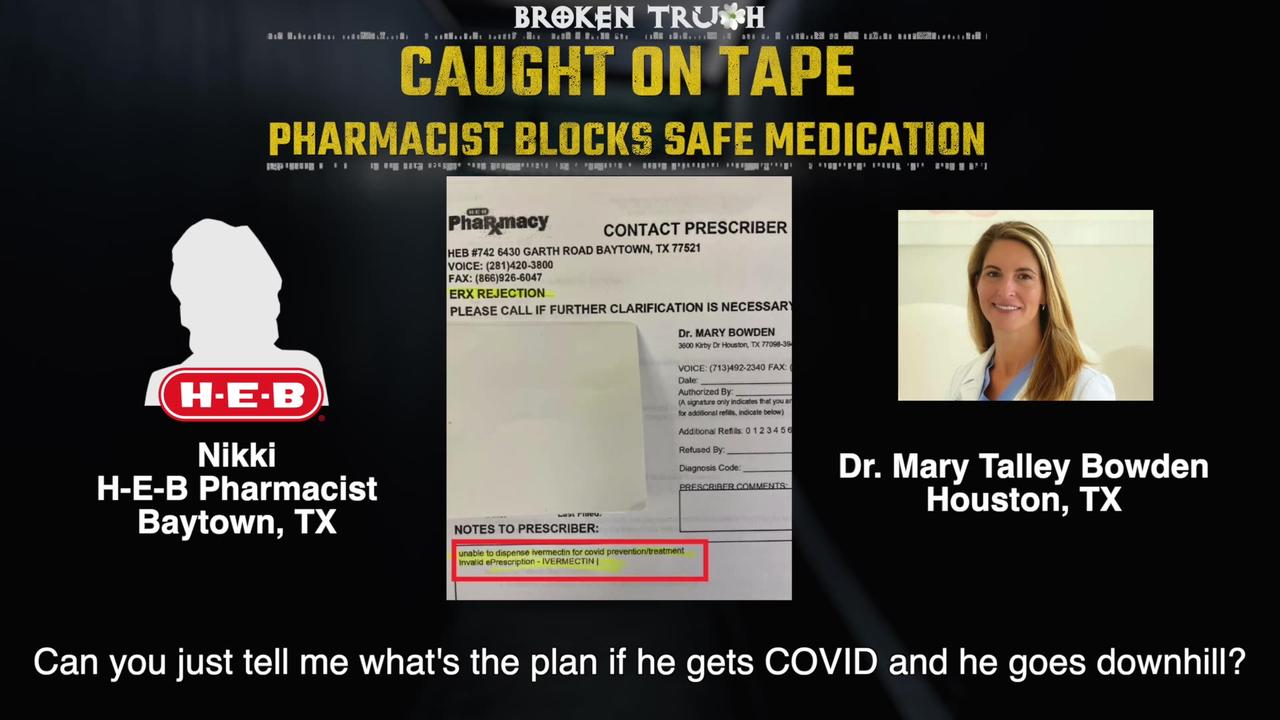 Nikki is a pharmacist at the Baytown, TX grocery store H-E-B.
H-E-B has 380 stores across the US state of Texas and northeast Mexico.
The company also operates 'Central Market'.
On September 16, 2023 'Nikki' refused to fill an ivermectin prescription for Dr. Mary Talley Bowden in Houston, TX.
This process has been playing out nationwide for the past three years, with pharmacies refusing to fill medical prescriptions like hydroxychloroquine and ivermectin repeatedly with no consequence.
Until now.