Brisbane
Capital city of Queensland, Australia
---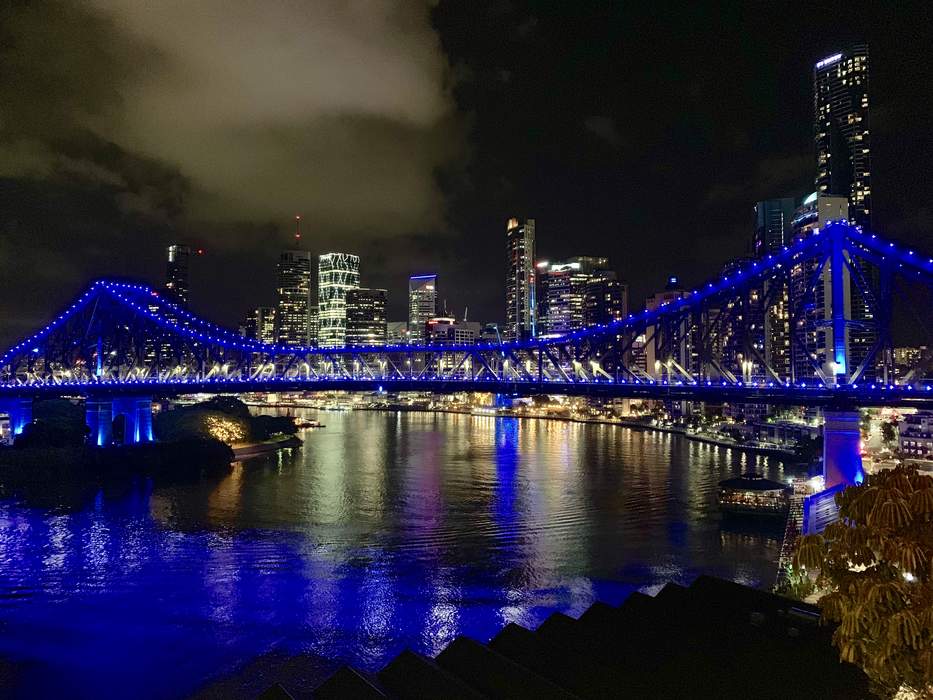 Brisbane is the capital of and the most populated city in the Australian state of Queensland, and the third most populous city in Australia. Brisbane's metropolitan area has a population of over 2.5 million, and the South East Queensland metropolitan region, centred on Brisbane, encompasses a population of more than 3.6 million. The Brisbane central business district stands on the historic European settlement and is situated inside a peninsula of the Brisbane River, about 15 kilometres from its mouth at Moreton Bay, a bay of the Coral Sea. The metropolitan area extends in all directions along the hilly floodplain of the Brisbane River Valley between Moreton Bay and the Taylor and D'Aguilar mountain ranges. It sprawls across several of Australia's most populous local government areas (LGAs)—most centrally the City of Brisbane, which is by far the most populous LGA in the nation. The demonym of Brisbane is "Brisbanite", whilst common nicknames include "Brissy", "River City" and "Brisvegas".
Batting coach Vikram Rathour confident team can perform despite key players being under injury cloud
Plumes of smoke billowed across the Australian city of Brisbane as firefighters fought a blaze at a recycling plant.