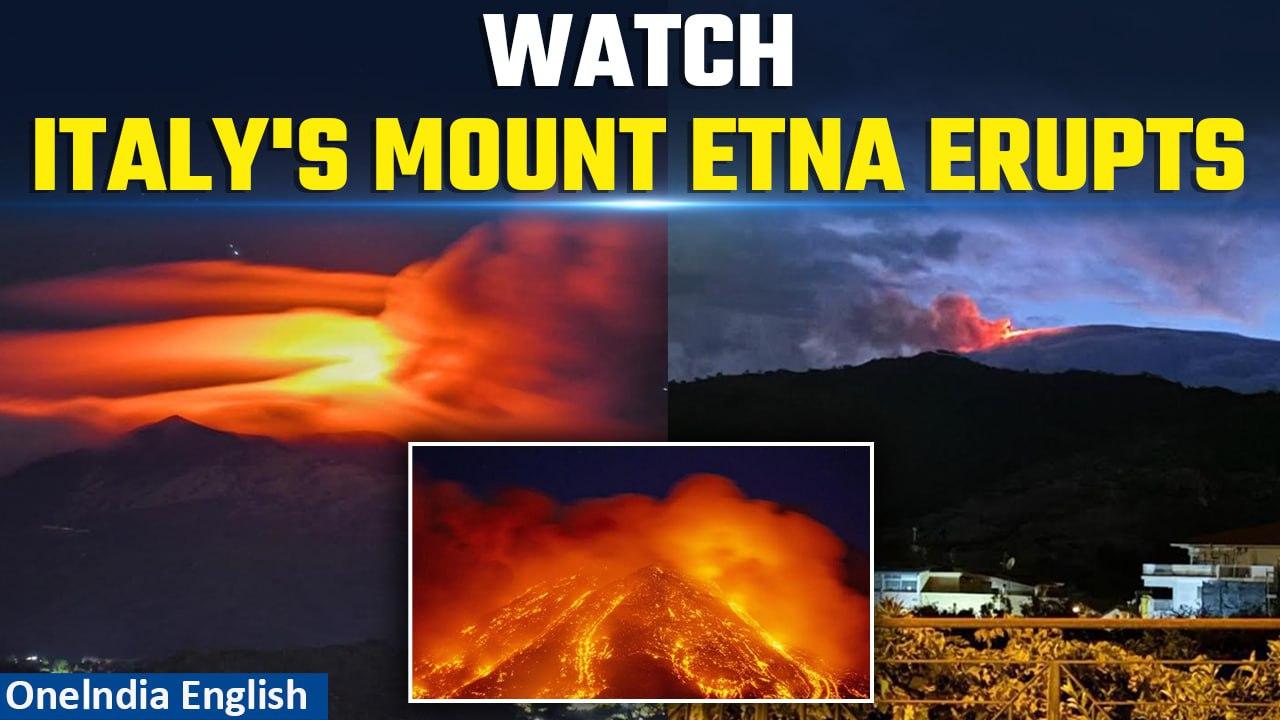 Experience the raw power of nature as Italy's majestic Mount Etna, Europe's tallest and most active volcano, erupts in a mesmerizing display of lava and ash.
Watch the breathtaking scenes unfold as the iconic Sicilian landscape is painted with the fiery hues of volcanic activity.
Stay tuned for updates on this awe-inspiring event, capturing the intensity and beauty of Mount Etna's eruption.
#italy #mountetna #mountetnaeruption #volcano #volcaniceruption #eruption #italynews #mountain #oneindianews ~HT.178~GR.121~ED.194~