Grand Slam (tennis)
The four most important tennis tournaments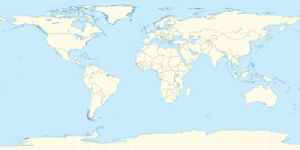 The Grand Slam tournaments, also called majors, are the four most important annual tennis events. They offer the most ranking points, prize money, public and media attention, the greatest strength and size of field, and greater number of "best of" sets for men. The Grand Slam itinerary consists of the Australian Open in mid January, the French Open around late May through early June, Wimbledon in June-July, and the US Open in August-September. Each tournament is played over a two-week period. The Australian and United States tournaments are played on hard courts, the French on clay, and Wimbledon on grass. Wimbledon is the oldest, founded in 1877, followed by the US in 1881, the French in 1891, and the Australian in 1905. However, of these four, only Wimbledon was a major before 1924–25, when all four became designated Grand Slam tournaments. Skipping majors—especially the Australian Open because of the remoteness, the inconvenient dates and the low prize money—was not unusual before 1982.


Nadal, Djokovic and Serena play on Day 2 of French Open
Rafael Nadal, Novak Djokovic and Serena Williams - owners of a combined collection of 55 Grand Slam singles titles - are each in action on Day 2 at the French Open
USATODAY.com - Published
Potapova ousts No. 5 seed Kerber in French Open first round
No. 5 seed Angelique Kerber made an early exit as the French Open kicked off Sunday at Roland Garros. The German was ousted by Russian teen Anastasia Potapova 6-4, 6-2 in her latest frustrating end on..
WorldNews - Published
Serena talks battling back after pregnancy
23-time Grand Slam singles champion Serena Williams talks to Reuters about motherhood and being the catalyst for change in the sport of women's tennis. Freddie Joyner reports.
Credit: Reuters Studio Duration: 01:41Published
Russian teen Potapova ends Kerber Grand Slam bid
German fifth seed and reigning Wimbledon champion Angelique Kerber saw her hopes of a career Grand Slam ended by Russian teenager Anastasia Potapova at Roland Garros on Sunday. tennis Updated: May 26,..
WorldNews - Published
FRENCH OPEN '19: Serena Williams tries again for 24th major
Women to watch at French Open: 23-time Grand Slam title winner Serena Williams, No. 1 Naomi Osaka, defending champ Simona Halep
USATODAY.com - Published
Also reported by •WorldNews
Nick Kyrgios withdraws from French Open
French Open organizers say Nick Kyrgios has withdrawn from the clay-court Grand Slam tournament
USATODAY.com - Published
Search this site and the web:
You Might Like