Mashhad
City in Razavi Khorasan, Iran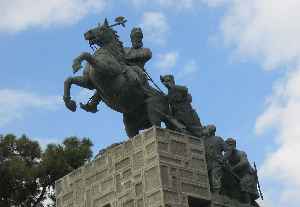 Mashhad, also spelled Mashad or Meshad, is the second most populous city in Iran and the capital of Razavi Khorasan Province. It is located in the northeast of the country, near the borders with Turkmenistan and Afghanistan. It has a population of 3,001,184 inhabitants, which includes the areas of Mashhad Taman and Torqabeh. It was a major oasis along the ancient Silk Road connecting with Merv to the east.


U.S. Navy veteran detained in Iran gets 10 years in prison, lawyer says
By Joseph Ax (Reuters) - A U.S. Navy veteran has been sentenced to 10 years in an Iranian prison, his family's lawyer said, after he was arrested last July while visiting an Iranian woman in the city..
Firstpost - Published
Also reported by •Reuters
Search this site and the web:
You Might Like