Texas Tech Red Raiders basketball
Basketball team that represents Texas Tech University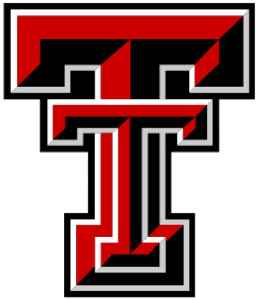 The Texas Tech Red Raiders basketball team represents Texas Tech University in basketball. Texas Tech competes in Division I of the National Collegiate Athletics Association (NCAA), and as a charter member of the Big 12 Conference, since its first season in 1996. The team previously competed in the Border Conference and Southwest Conference. The team was founded in 1925, having since won 12 regular season conference championships, 5 postseason conference championships, and made 17 appearances in the NCAA Tournament as of the 2018–19 season. The Red Raiders have played their home games at the United Supermarkets Arena since 1999 on the university's campus in Lubbock, Texas. Chris Beard, the team's 17th head coach, has led the Red Raiders since the 2016–17 season.


You Might Like
Funeral held for former NBA player Andre Emmett
Andre Emmet, the 37-year-old Carter High standout and Texas Tech record-breaker, was shot and killed near his home last week. CBS Dallas/Fort Worth's Robbie Owens reports.
CBS News - Published
Michigan takes down Texas Tech 5-3 in College World Series opener
Michigan, which was swept by Texas Tech in March, plays loose, confident and aggressively to win College World Series opener.
USATODAY.com - Published
FSU's Martin back to CWS; Michigan in 1st time since 1984
FSU's Martin heading to Omaha one more time; Michigan, Vandy, Texas Tech, Mississippi St. also reach CWS
USATODAY.com - Published
Michigan, Duke stun top 2 seeds; Texas Tech, Cards also win
Michigan, Duke upset top 2 seeds in NCAA Tournament; Texas Tech, Louisville also win super regional openers
USATODAY.com - Published
Search this site and the web: