Alexander Lukashenko
President of Belarus
---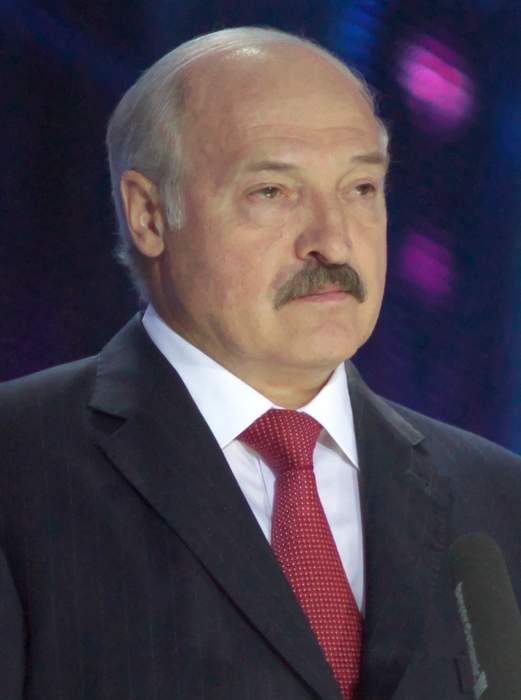 Alexander Grigoryevich Lukashenko or Alyaksand(a)r Ryhoravich Lukashenka is a Belarusian politician who has served as the first president of Belarus since the establishment of the office on 20 July 1994. Before his political career, Lukashenko worked as director of a state farm (sovkhoz), and served in the Soviet Border Troops and in the Soviet Army.
Belarusian President Aleksander Lukashenko is meeting his Russian counterpart Vladimir Putin in Moscow today to discuss integrating..
Alexander Lukashenko media coverage
The president of Belarus is saying that the Olympic athlete who defected from his country during the games, Krystsina..
Belarusian sprinter Krystsina Tsimanouskaya left Tokyo for Austria on Wednesday, adding another dramatic twist to a diplomatic saga..