Narendra Modi
Prime Minister of India since 2014
---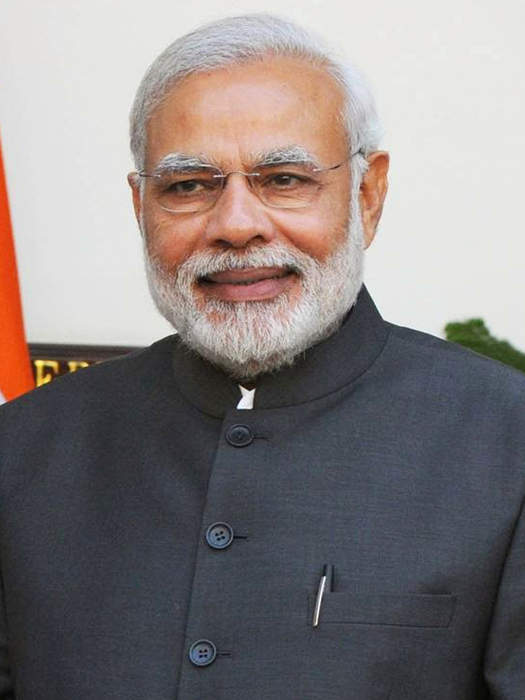 Narendra Damodardas Modi is an Indian politician serving as the 14th and current prime minister of India since 2014. Modi was the chief minister of Gujarat from 2001 to 2014 and is the Member of Parliament from Varanasi. He is a member of the Bharatiya Janata Party (BJP) and of the Rashtriya Swayamsevak Sangh (RSS), a right-wing Hindu nationalist paramilitary volunteer organisation. He is the first prime minister to have been born after India's independence in 1947 and the second prime minister not belonging to the Indian National Congress to have won two consecutive majorities in the Lok Sabha, or lower house of Indian of parliament.
Prime Minister Narendra Modi laid the foundation stone and inaugurated 23 projects worth 17,500 crore rupee in Uttarakhand's..
Narendra Modi media coverage
PM Modi addressed this year's last Mann Ki Baat program, during his program the Prime Minister remembered Group Captain Varun..
Today, the Kerala high court dismissed a petition questioning Prime Minister Narendra Modi's picture on Covid-19 vaccination..