Liverpool
City in England
---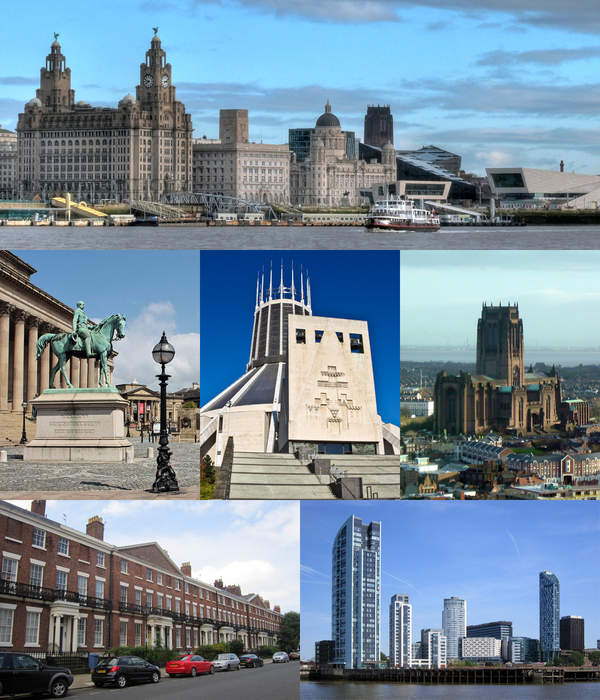 Liverpool is a city and metropolitan borough in Merseyside, North West England. It had a population of 500,500 in 2022 and is part of a larger metropolitan area with a population of 2.24 million. The city is located on the eastern side of the Mersey Estuary, adjacent to the Irish Sea, and is approximately 178 miles (286 km) from London. It was historically in Lancashire, and is part of Liverpool City Region.
Road sign made famous by the Beatles returned to Liverpool after 47 years
Battersea Dogs and Cats Home has announced its veterinary hospital will be renamed after the charity's late ambassador Paul..
A protester disrupts Labour's annual conference in Liverpool by storming the stage ahead of deputy leader Angela Rayner's..