DARPA
Agency of the U.S. Department of Defense responsible for the development of new technologies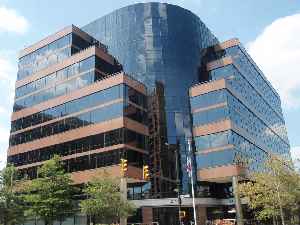 The Defense Advanced Research Projects Agency (DARPA) is an agency of the United States Department of Defense responsible for the development of emerging technologies for use by the military.


Is DARPA's Fight Against Fake News and Disinformation Another Propaganda Campaign?
Article by WN.Com Correspondent Dallas Darling. In a year when the president, pundits, and politicians of all stripes as well as members of the public and establishment press crowed over "fake..
WorldNews - Published
Pentagon eyes expanding DARPA future warfare research office
The U.S. Department of Defense is close to expanding its legendary future warfare and technology agency DARPA by combining it with the Pentagon office in charge of adapting existing weapons to new..
Reuters - Published
Why DARPA Is Asking To Access The Tunnels Underneath Universities
The Defense Advanced Research Projects Agency issued an unsettling request over Twitter on Wednesday. According to Business Insider, DARPA asked for underground tunnels to use for research, and as soon..
Credit: Wochit News Duration: 00:42Published
Search this site and the web:
You Might Like