Chris Evans (actor)
American actor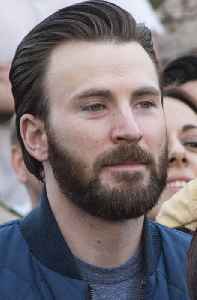 Christopher Robert Evans is an American actor. He first gained attention in 2005 as the Marvel Comics character Human Torch in Fantastic Four (2005) and its 2007 sequel and later gained further worldwide attention for his portrayal of Steve Rogers / Captain America in the Marvel Cinematic Universe, appearing in eleven films including four cameos. His work in the latter film series established him as one of the highest-paid actors in the world.


CGI version of James Dean to star in new movie
Chris Evans called the casting "awful"
CBS News - Published
Here are all the new Apple TV+ shows and movies, from Oprah and Reese to Snoopy and Brie
Apple's new streaming service is about to kick off with stars like Oprah Winfrey, Jennifer Aniston and Chris Evans. Here are the new shows to watch.
USATODAY.com - Published
Chris Evans, Reese Witherspoon, more stars react to U.S. mass shootings: 'Honestly, what will it take?'
Hollywood is calling on Washington, D.C., to make changes after two U.S. mass shootings in less than 24 hours left at least 29 dead and 52 injured.
USATODAY.com - Published
See bearded Chris Evans save the world again in exclusive 'Red Sea Diving Resort' trailer
In his first post-Marvel role, Chris Evans plays action hero again – and with his Internet-approved beard – in Netflix's 'The Red Sea Diving Resort.'
USATODAY.com - Published
Star dads celebrate Father's Day: Chris Evans, Prince Harry, Drake, Sanaa Lathan, more
Gushing and wise, silly and sweet messages, plus great Father's Day photos honor Prince Harry, Steph Curry, Adam Levine, Tom Hanks, Carey Hart, more.
USATODAY.com - Published
MOVIE REVIEW: Avengers: Endgame
by Graham Pierrepoint - AVENGERS: ENDGAME IMDb Dir: Anthony Russo and Joe Russo Starring Robert Downey Jr, Chris Evans, Mark Ruffalo, Chris Hemsworth, Scarlett Johansson, Jeremy Renner, Don..
One News Page Staff - Published
No Host for 2019 Oscars – but Big-Name Presenters Revealed
by Alice Monroe - Following comedian and actor Kevin Hart's resignation from hosting duties at this year's Academy Awards, speculation has been rife as to who could step in and take his..
One News Page Staff - Published
You Might Like