South Dakota
State of the United States of America
---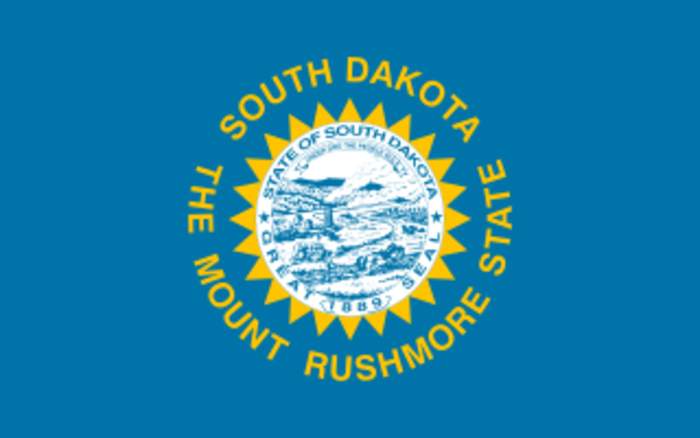 South Dakota is a U.S. state in the Midwestern region of the United States. It is named after the Lakota and Dakota Sioux Native American tribes, who comprise a large portion of the population and historically dominated the territory. South Dakota is the seventeenth largest by area, but the 5th least populous, and the 5th least densely populated of the 50 United States. As the southern part of the former Dakota Territory, South Dakota became a state on November 2, 1889, simultaneously with North Dakota. It is either the 39th or 40th state admitted to the union. President Benjamin Harrison shuffled the statehood papers before signing them so that no one could tell which became a state first. Pierre is the state capital and Sioux Falls, with a population of about 187,200, is South Dakota's largest city.
Researchers at Brazil's National Space Research Institute (INPE), in partnership with colleagues in the United States, United..
South Dakota Gov. Kristi Noem is proposing a bill to the legislature that would prevent abortion for babies based on Down Syndrome..