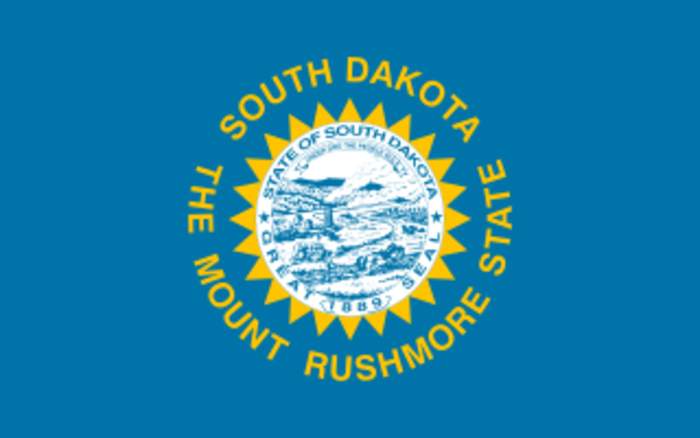 South Dakota is a U.S. state in the North Central region of the United States. It is also part of the Great Plains. South Dakota is named after the Lakota and Dakota Sioux Native American tribes, who comprise a large portion of the population with nine reservations currently in the state and have historically dominated the territory. South Dakota is the seventeenth largest by area, but the 5th least populous, and the 5th least densely populated of the 50 United States. As the southern part of the former Dakota Territory, South Dakota became a state on November 2, 1889, simultaneously with North Dakota. They are the 39th and 40th states admitted to the union; President Benjamin Harrison shuffled the statehood papers before signing them so that no one could tell which became a state first. Pierre is the state capital, and Sioux Falls, with a population of about 187,200, is South Dakota's largest city.
South Dakota Gov. Kristi Noem said that abortion doctors, not patients, should be prosecuted following the U.S. Supreme Court's..
South Dakota media coverage
New Evidence May Shed Light , on Extinction Event , That Killed the Dinosaurs.
The Byte reports that scientists believe they..