Io (moon)
Innermost of the four Galilean moons of Jupiter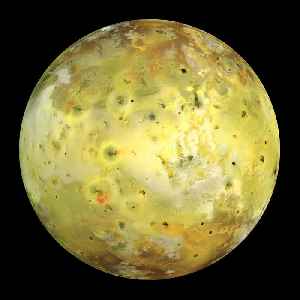 Io is the innermost of the four Galilean moons of the planet Jupiter. It is the fourth-largest moon, has the highest density of all the moons, and has the least amount of water of any known astronomical object in the Solar System. It was discovered in 1610 and was named after the mythological character Io, a priestess of Hera who became one of Zeus' lovers.


Jupiter's moon Io has tides like Earth, except they're solid rock
The most volcanically active world in the solar system isn't Earth, believe it or not.
USATODAY.com - Published
Search this site and the web:
You Might Like