Celtic Britons
An ancient Celtic people who lived in Great Britain from the Iron Age through the Roman and Sub-Roman periods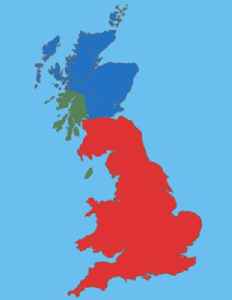 The Britons, also known as Celtic Britons or Ancient Britons, were Celtic people who inhabited Great Britain from the British Iron Age into the Middle Ages, at which point their culture and language diverged into the modern Welsh, Cornish and Bretons. They spoke the Common Brittonic language, the ancestor to the modern Brittonic languages.


Dubai aircraft crash: Three Britons and one South African killed
Three Britons and a South African are killed after a small aircraft crashes near Dubai airport, authorities say.
BBC News - Published
Small plane crashes in Dubai killing three Britons, one South African: statement
A small plane crashed south of Dubai airport killing three Britons and one South African, the Dubai Civil Aviation Authority said in a statement on Thursday.
Reuters - Published
Your Call in full: Have Britons changed their mind on Brexit?
Don't miss Tuesday night's full episode of Your Call.
Credit: euronews (in English) Duration: 38:23Published
Search this site and the web:
You Might Like