2016 Summer Olympics
Games of the XXXI Olympiad, held in Rio de Janeiro in 2016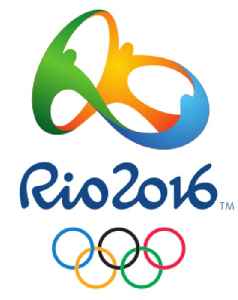 The 2016 Summer Olympics, officially known as the Games of the XXXI Olympiad and commonly known as Rio 2016, was an international multi-sport event that was held from 5 to 21 August 2016 in Rio de Janeiro, Brazil, with preliminary events in some sports beginning on 3 August. Rio was announced as the host city at the 121st IOC Session in Copenhagen, Denmark, on 2 October 2009.


Abe could be big loser if Tokyo Olympics canceled, postponed
TOKYO (AP) — Japanese Prime Minister Shinzo Abe might be the biggest loser if the Tokyo Olympics don't go off as planned in just over four months. Abe has attached himself to the success of the..
WorldNews - Published
Olympic marathon trials: Galen Rupp dominates men's race; 43-year-old makes team
Galen Rupp, America's bronze medalist at the Rio Games in 2016, qualified for his fourth Olympic Games by winning the U.S. marathon trials.
USATODAY.com - Published
Every boxing official from Rio Olympics banned from Tokyo 2020
None of the 36 referees and judges used at the Rio 2016 boxing competition will be allowed to officiate at Tokyo 2020.
BBC News - Published
Cristian Pavon joins the Galaxy, reuniting with Guillermo Barros Schelotto
CARSON – After a long process, the Galaxy finally got their man. The Galaxy officially announced the acquisition of Cristian Pavon, 23, on loan from Argentine power Boca Juniors, Thursday. Pavon, who..
WorldNews - Published
Tokyo 2020 Olympics: Team GB medal count predicted to drop 'significantly'
Team GB are predicted to win 43 medals at Tokyo 2020 - 24 fewer than at the Rio Olympics in 2016.
BBC News - Published
Olympic Committee To Probe Bribery Charges In Rio's 2016 Bid
The International Olympic Committee is to investigate allegations that nine of its members – including the pole vaulter Sergey Bubka and the Olympic swimming champion Alexander Popov – were bribed..
WorldNews - Published
Rio Olympics: Ex-governor says he paid $2m bribe
The jailed official gives details of an alleged vote-buying scheme aimed at securing the 2016 Games.
BBC News - Published
Olympic greats Bubka, Popov deny Rio 2016 vote-buying claims
Olympic gold medalists Sergey Bubka and Alexander Popov are denying claims made in a Brazilian court they were paid to vote for Rio de Janeiro's winning bid to host the 2016 Summer Games
USATODAY.com - Published
Former Rio de Janeiro governor tells judge he paid $2 million bribe to host 2016 Olympics
The former governor of Rio de Janeiro state said in court testimony on Thursday that he paid $2 million to buy votes to ensure the sprawling Brazilian seaside city would be chosen to host the 2016..
Reuters - Published
Jailed former governor says he bought votes for Rio Olympics
A jailed former governor of Rio de Janeiro state has told a judge he paid about $2 million for the votes of International Olympic Committee members to award the Brazilian city the 2016 Summer Games
USATODAY.com - Published
U.S. defeats Sweden in Women's World Cup, advances to knockout round
The U.S. won its group in the Women's World Cup by defeating Sweden 2-0. It had been billed as a grudge match because Sweden knocked the U.S. out of the 2016 Olympics. Roxana Saberi joined CBSN from Le..
CBS News - Published
Maddie Hinch needed break from international hockey after Rio 2016 gold
Maddie Hinch says the pressure to always put in a "superhuman performance" was why she had to take a break from international hockey.
BBC News - Published