Robert Pattinson
Actor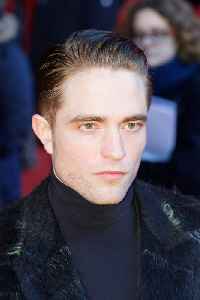 Robert Douglas Thomas Pattinson is an English actor. After starting to act in a London theatre club at the age of 15, he began his film career at age 18 by playing Cedric Diggory in the fantasy film Harry Potter and the Goblet of Fire (2005). He went on to star as Edward Cullen in the film adaptations of the Twilight novels, consisting of five films between 2008 and 2012, which earned a combined total of over $3.3 billion worldwide. It brought Pattinson worldwide fame and established him among the highest-paid actors in the world. In 2010, Time magazine named him one of the 100 most influential people in the world, and he was featured in the Forbes Celebrity 100 list.


The Batman: Robert Pattinson's Batsuit revealed for the first time in leaked set...
New pictures and a...
WorldNews - Published
Why are Marvel fans unhappy about Robert Pattinson's Batman suit?
Matt Reeves and Robert Pattinson's upcoming The Batman movie made headlines earlier this week after a camera test footage was released online. On one hand, DC fans are pretty excited to see Twilight..
WorldNews - Published
Robert Pattinson Is the World's Most Beautiful Man According to Science
Science is Team Edward. In October 2019, U.K. outlet the Daily Mail reported that Bella Hadid had been "declared the most beautiful woman in the world." And now, Robert Pattinson... ......
WorldNews - Published
Pattinson doesn't care about praise
Robert Pattinson says he could live on a deserted island like his character in "The Lighthouse" because he "quite likes menial tasks" and also doesn't "care about being praised." (Jan. 29)  
USATODAY.com - Published
'Batman' star Robert Pattinson says the Dark Knight is 'not a superhero.' Here's why
Robert Pattinson is reigniting an age-old comic book debate: Is Batman a real superhero?
USATODAY.com - Published
No, Robert Pattinson didn't get drunk filming 'Lighthouse,' but 'I ate quite a lot of mud'
"Twilight" actor Robert Pattinson is gloriously unhinged in his pitch-black comedy "The Lighthouse," playing an ex-sailor who loses his mind.
USATODAY.com - Published
Kristen Stewart on playing actress Jean Seberg and being outspoken
Kristen Stewart is probably one of the most intriguing actresses in Hollywood. She shot to fame in the "Twilight" franchise alongside Robert Pattinson, before moving on to more challenging roles in..
France 24 - Published
Danny Boyle: 'They should get Robert Pattinson to be the next James Bond'
Danny Boyle's new film, Yesterday, is a spry piece of speculative fiction set in a land that has never heard Sgt Pepper, Hey Jude or Tomorrow Never Knows. On a superficial level, this alternative UK..
WorldNews - Published
You Might Like