Palau
Island country in the western Pacific Ocean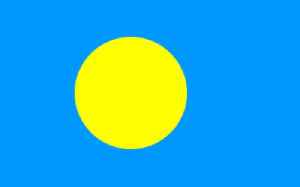 Palau, officially the Republic of Palau, is an island country located in the western Pacific Ocean. The country contains approximately 340 islands, and together with parts of the Federated States of Micronesia, forms the western chain of the Caroline Islands. Its area is 466 square kilometers (180 sq mi). The most populous island is Koror. The capital Ngerulmud is located on the nearby island of Babeldaob, in Melekeok State. Palau shares maritime boundaries with the Philippines, Indonesia, and Micronesia.


You Might Like
Ocean degradation falls heaviest on those least responsible
The President of Palau writes that the oceans are not a level playing field, but making the use of their resources more equitable will be critical to sustaining them.
The Age - Published
EU lists Cayman Islands, Panama as tax havens, spares Turkey
European Union finance ministers added Panama, the Seychelles, the Cayman Islands and Palau to the EU's blacklist of tax havens, while giving Turkey more time to avoid being listed, an EU document said..
Reuters - Published
Is bat soup a delicacy in China? We debunk a rumour on the origin of the coronavirus
Videos of Asian people selling or eating bats have been circulating on social media since news broke of the coronavirus outbreak in China, with claims that bats are a possible origin of the new virus...
France 24 - Published
Palau is first country to ban 'reef toxic' sun cream
The Pacific nation of Palau has become the first country to ban sun cream that is harmful to...
WorldNews - Published
Also reported by •BBC News
Falling Apart, Chernobyl, Forgotten Corner of Hell
Steve Kroft reports on why our roads, bridges, airports and rail are outdated and need to be fixed; and, Anderson Cooper accompanies volunteers searching for the remains of World War II airmen missing..
CBS News - Published
Pompeo makes history in Pohnpei, courts Pacific allies
POHNPEI, Micronesia: Mike Pompeo became the first US Secretary of State to visit Micronesia Monday, as Washington's signalled a renewed interest in its Pacific allies, no matter how small, in the..
WorldNews - Published