UNRWA
United Nation Organization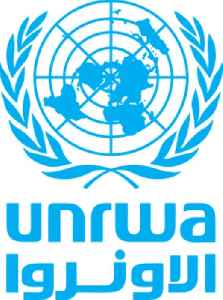 Created in December 1949, the United Nations Relief and Works Agency for Palestine Refugees in the Near East (UNRWA) is a relief and human development agency which supports more than 5 million registered Palestinian refugees, and their patrilineal descendants, who fled or were expelled from their homes during the 1948 Palestine war as well as those who fled or were expelled during and following the 1967 Six Day war. Originally intended to provide jobs on public works projects and direct relief, today UNRWA provides education, health care, and social services to the population it supports. Aid is provided in five areas of operation: Jordan, Lebanon, Syria, the Gaza Strip and the West Bank, including East Jerusalem; aid for Palestinian refugees outside these five areas is provided by UNHCR.


1 million face hunger in Gaza after US cut to Palestine aid
More than a million people in Gaza risk going hungry next month unless international donors fill a $60m (£46m) funding black hole largely created by cuts to Palestinian refugee aid by the Donald Trump..
WorldNews - Published
Search this site and the web:
You Might Like