Sudan
Country in East Africa
---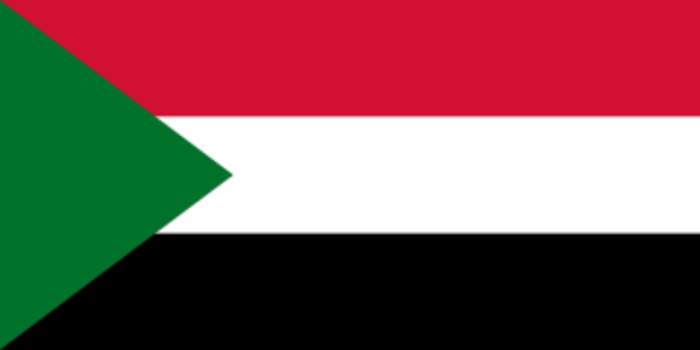 The Sudan or North Sudan, officially the Republic of the Sudan, is a country in North Africa. It is bordered by Egypt to the north, Libya to the northwest, Chad to the west, the Central African Republic to the southwest, South Sudan to the south, Ethiopia to the southeast, Eritrea to the east, and the Red Sea to the northeast. Sudan has a population of 43 million and occupies 1,886,068 square kilometres, making it Africa's third-largest country and also the third-largest in the Arab league. It was the largest Arab League nation. It was also the largest country in Africa and the Arab league by area before the secession of South Sudan in 2011.
By Keminni Amanor

About 1.3 million Ethiopian children continue to suffer despite humanitarian efforts 12 weeks into..
A woman in Hyderabad alleged that her daughter Noor Jahaan was sold by an agent to a Sudan citizen in Dubai. She urged the..
At a refugee camp in Sudan, children sing together in a classroom built from wood and straw.