Georgia (U.S. state)
State in the southern United States
---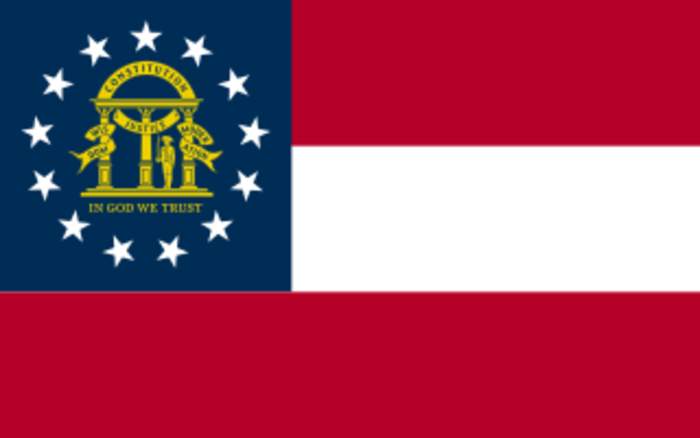 Georgia is a state in the Deep South region of the Southern United States, bordered to the north by Tennessee and North Carolina; to the northeast by South Carolina; to the southeast by the Atlantic Ocean; to the south by Florida; and to the west by Alabama. Georgia is the 24th-largest in area and 8th-most populous of the 50 United States. Its 2019 estimated population was 10,617,423, according to the U.S. Census Bureau. Atlanta, a "beta(+)" global city, is both the state's capital and its largest city. The Atlanta metropolitan area, with an estimated population of more than 6 million people in 2019, is the 9th most populous metropolitan area in the United States and contains about 57% of Georgia's entire population.
January 15, 1929 , Martin Luther King Jr. is born in Atlanta, Georgia...
Georgia (U.S. state) media coverage
"The opposition claims Georgia Dream passed this law as a payback to the criminal world for the help they got during the election...
A voting machine company sued former Trump campaign lawyer Sidney Powell on Friday, accusing her of spreading false conspiracy..