Bundesliga
Association football league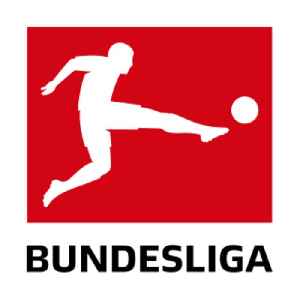 The Bundesliga, sometimes referred to as the Fußball-Bundesliga or 1. Bundesliga, is a professional association football league in Germany. At the top of the German football league system, the Bundesliga is Germany's primary football competition. The Bundesliga comprises 18 teams and operates on a system of promotion and relegation with the 2. Bundesliga. Seasons run from August to May. Most games are played on Saturdays and Sundays, with a few games played on weekdays. All of the Bundesliga clubs qualify for the DFB-Pokal. The winner of the Bundesliga qualifies for the DFL-Supercup.


Thiago Alcantara: Liverpool's new signing in profile

Liverpool have completed the signing of Bayern Munich midfielder ThiagoAlcantara on a four-year contract. The Spain international, who was in thelast year of his deal with the Bundesliga club, arrives..
Credit: PA - Press Association STUDIO Duration: 00:54
Published
Chelsea sign Germany midfielder Havertz on five-year deal

Chelsea complete the signing of Germany's highly-rated attacking midfielder Kai Havertz from Bundesliga side Bayer Leverkusen on a five-year contract.
Credit: Reuters - Sports Duration: 01:58
Published
You Might Like



Lewandowski, Mueller doubles send Bayern second with Bielefeld win

Robert Lewandowski and Thomas Mueller both scored twice as Bayern Munich banished their early-season blues with a thumping 4-1 win over Bundesliga minnows Arminia Bielefeld Saturday. ......




WorldNews - Published





Haaland, Reus combine to send Dortmund second

Substitutes Erling Braut Haaland and Marco Reus fired Borussia Dortmund into second place in the Bundesliga on Saturday, linking up in the second half to seal a 1-0 win at Hoffenheim. Dortmund, who had..




WorldNews - Published





Haaland scores twice in Dortmund win but Sancho still sidelined

Erling Braut Haaland scores twice as Borussia Dortmund thrash Freiburg in the Bundesliga in front of 11,500 fans.




BBC News - Published





A rulebook for every spectator - how did return of fans to Bundesliga stadiums go?

Fans were allowed back into stadiums in Germany at the weekend, so what was it like for those ending the long wait to watch live football?




BBC News - Published





Bellingham makes Bundesliga debut in Dortmund win

England youth international Jude Bellingham makes his Bundesliga debut for Borussia Dortmund and picks up an assist.




BBC News - Published





Sancho tipped to become better than Cristiano Ronaldo

Raphael Guerreiro believes that Jadon Sancho has the potential to become as good as, if not better than Cristiano Ronaldo. Since moving to Germany from Manchester City, the Englishman has evolved into..




WorldNews - Published





VAN DIEST: Magical season still sinking in for Alphonso Davies

Alphonso Davies is still processing a magical year with FC Bayern Munich while preparing for a new season. Just weeks after capping off his first full German Bundesliga campaign with a UEFA Champions..




WorldNews - Published





Champions League: Barcelona 'best in world' says Arturo Vidal

Barcelona midfielder Arturo Vidal says his former side Bayern Munich are facing "the best team in the world" in Friday's quarter-final and not "any old team in the Bundesliga".




BBC News - Published





Germany bars fans from soccer matches till at least end of Oct - source

BERLIN — The health ministers of Germany's federal and state governments have agreed to extend a ban for spectators in stadiums at Bundesliga soccer matches until at...




WorldNews - Published





Werder Bremen decide to keep coach Kohfeldt after narrow escape

Werder Bremen confirmed Friday that Florian Kohfeldt will remain head coach next season after narrowly avoiding an historic relegation from the Bundesliga in a play-off. The club's board confirmed both..




WorldNews - Published





Leroy Sane completes Bayern Munich move from Manchester City

Leroy Sane says Bayern Munich is a "great club with big goals" after completing his move to the Bundesliga club from Manchester City.




BBC News - Published





Sane signs five-year deal at Bayern Munich

Leroy Sane says Bayern Munich is a "great club with big goals" after completing his move to the Bundesliga club from Manchester City.




BBC News - Published





Man City: Leroy Sane to join Bayern Munich

Manchester City agree to sell Germany winger Leroy Sane to Bundesliga champions Bayern Munich.




BBC News - Published




Werder Bremen salvage lifeline and champions Bayern win on Bundesliga's final day

Werder Bremen salvage a relegation lifeline while champions Bayern Munich score their 100th league goal of the season on the Bundesliga's final day.




BBC News - Published





Haaland goals secure Bundesliga runner-up spot for Dortmund

Erling Haaland scored twice as Borussia Dortmund sealed second place in the Bundesliga with a 2-0 win at third-place Leipzig on Saturday. Bayern Munich, which wrapped up its eighth straight ......




WorldNews - Published





Record-breaking Lewandowski sparkles as Bayern win again

BERLIN (Reuters) - Robert Lewandowski struck twice as champions Bayern Munich eased past Freiburg 3-1 on Saturday to secure a record 15th win in a row and the Pole became the first foreign player to..




WorldNews - Published





Robert Lewandowski and Erling Braut Haaland net Bundesliga doubles

Robert Lewandowski scores twice for Bayern Munich and Erling Braut Haaland nets a double for Borussia Dortmund as both sides win in the Bundesliga.




BBC News - Published





Leroy Sane to leave Manchester City after turning down contract extension: Pep Guardiola

Manchester City's Germany winger Leroy Sane has turned down the offer of a contract extension and will leave the club, manager Pep Guardiola said on Friday. "Leroy has rejected to extend his..




WorldNews - Published





Bayern win their eighth consecutive Bundesliga crown

Bayern Munich won their 30th German league title by beating Werder Bremen 1-0 away with a Robert Lewandowski strike to open up an unassailable lead at the top of the Bundesliga table. The Bavarians..




WorldNews - Published





Bayern win eighth consecutive title and celebrate in empty stadium

Bayern Munich celebrate behind closed doors after beating Werder Bremen to seal an eighth successive Bundesliga title.




BBC News - Published





Schalke set club record run of 13 games without a win

Bayer Leverkusen moved back into the Bundesliga's Champions League places with a 1-1 draw on Sunday at injury-hit Schalke, who set a new club record of 13 league games without a win. The result leaves..




WorldNews - Published





Late winner puts Bayern Munich on verge of title

Champions-elect Bayern Munich found a late winner to see off Borussia Monchengladbach and move to within one win of another Bundesliga title.




BBC News - Published





Haaland gives lacklustre Dortmund last gasp victory

A goal from Erling Haaland, who came on in the 61st minute, gave Borussia Dortmund a 0-1 victory over Fortuna Dusseldorf at the Merkur Spiel-Arena in the Bundesliga. It was a victory Lucien Favre's did..




WorldNews - Published





Lewandowski sends Bayern to German Cup final

Bayern Munich remain on course for the double after the Bundesliga leaders squeezed past Eintracht Frankfurt 2-1 in Wednesday's German Cup semi-final behind closed doors, with both teams supporting the..




WorldNews - Published





La Liga will be strict against racism: Liga official

KOLKATA: The world of sport has backed the anti-racism protests following the killing of in Minneapolis. While Bundesliga players have displayed anti-racism gestures after the league's resumption..




WorldNews - Published





Late Wolfsburg winner dents Werder Bremen survival hopes

Wolfsburg striker Wout Weghorst's late goal gives Wolfsburg victory over Werder Bremen, dealing a huge blow to their battle for safety in the Bundesliga.




BBC News - Published





Bundesliga: Bayern Munich thrash Leverkusen 4-2, seal ninth straight victory

Leverkusen [Germany], June 6 (ANI): Bayern Munich have thrashed Leverkusen by 4-2 at BayArena here on Saturday despite conceding an early goal by the hosts. Leverkusen opened the scoring in the...




WorldNews - Published





Bayern move to within two wins of Bundesliga title

Bayern Munich need a maximum of two wins from their final four games to clinch an eighth straight Bundesliga title after coming from behind to beat Bayer Leverkusen.




BBC News - Published





Artificial crowd noise available to UK viewers after use in Bundesliga

When the Premier League returns on 17 June, television viewers will have the option to switch on artificial crowd noise during televised matches.




BBC News - Published





German teams show support for Black Lives Matter

Bundesliga teams show their support for the Black Lives Matter movement with numerous displays of protest.




BBC News - Published





Sancho will not face disciplinary action over 'Justice for George Floyd' T-shirt

Borussia Dortmund forward Jadon Sancho and other Bundesliga players will face no disciplinary action after tributes to George Floyd.




BBC News - Published





FIFA calls for 'common sense' as German FA investigates Floyd protests

FIFA has called on leagues to use "common sense" when deciding whether to discipline footballers for displaying political messages after several players in the German Bundesliga called for justice for..




WorldNews - Published





SC Paderborn 1-6 Borussia Dortmund: England's Jadon Sancho scores hat-trick on return

England's Jadon Sancho scores a hat-trick on his first start since the Bundesliga resumed as Borussia Dortmund thrash bottom club Paderborn.




BBC News - Published





Bundesliga player Thuram takes a knee after scoring amid George Floyd protests (VIDEO)

Borussia Moenchengladbach forward Marcus Thuram made an apparent show of solidarity with protests at the death of George Floyd in the US as he took a knee after scoring in the Bundesliga clash against..




WorldNews - Published





Hoeness wants Sane and Havertz to kick off 'new era' at Bayern

Former Bayern Munich president Uli Hoeness foresees "a new era" at the club as he hopes Kai Havertz could follow Leroy Sane in joining the Bundesliga leaders. Bayern are widely expected to sign..




WorldNews - Published





Bayern Munich 5-0 Fortuna Dusseldorf: Robert Lewandowski scores twice in rout

Robert Lewandowski scores twice against Fortuna Dusseldorf to equal his most prolific season as Bayern Munich move 10 points clear at the Bundesliga summit.




BBC News - Published





American McKennie wears 'Justice for George' armband in Bundesliga game

United States soccer player Weston McKennie joined the chorus of outrage from athletes protesting against the death of a black man in Minneapolis by wearing an armband with the message "Justice for..




Reuters - Published




When will the Champions League and Europa League 2019-20 knockouts finish?

As football finds its way back from the coronavirus pandemic, league competitions around Europe have their schedules set out. The Bundesliga has already restarted and the Premier League, La Liga and..




WorldNews - Published





Serie A await govt green light after three-month suspension

ROME: Serie A will learn the fate of the Italian season on Thursday with a government decision awaited on whether football can resume after three months in a country hit hard by the coronavirus..




WorldNews - Published





Bundesliga: How successful has the league's return been?

Despite some criticism from fans and politicians, the return of the German top flight has been a major success for clubs and broadcasters, writes Constantin Eckner.




BBC News - Published





Hoffenheim down Cologne 3-1 to reach 7th place in Bundesliga

BERLIN, May. 27 (Xinhua) -- Hoffenheim snapped their winless run of seven games and returned to winning ways after beating newly promoted Cologne 3-1 by courtesy of Christoph Baumgartner's brace in the..




WorldNews - Published





Hertha Berlin scores late to hold Leipzig 2-2 in Bundesliga

BERLIN (AP) — Leipzig missed the chance to move second in the Bundesliga after visiting Hertha Berlin scored a late equalizer in a 2-2 draw on Wednesday. The home side was leading 2-1 despite being..




WorldNews - Published





RB Leipzig 2-2 Hertha Berlin: Krzysztof Piatek's late penalty denies Leipzig

RB Leipzig miss a chance to go second in the Bundesliga as they concede late on to draw at home with Hertha Berlin.




BBC News - Published





How empty stadiums could affect Premier League's return

Having watched the Bundesliga restart in Germany, here are four things we have noticed that could affect Premier League games behind closed doors.




BBC News - Published





Bayern beats Dortmund, closes in on 8th straight Bundesliga

BERLIN (AP) — Joshua Kimmich's long-range lob put Bayern Munich on the verge of another Bundesliga title. Kimmich's goal gave Bayern a 1-0 win over closest rival Borussia Dortmund on Tuesday,..




WorldNews - Published





Wolfsburg boost European aspirations after shock win at Bayer Leverkusen

Wolfsburg secured a shock 4-1 victory at Bayer Leverkusen as Bayern Munich tightened their grip at the top of the Bundesliga. Joshua Kimmich's stunning chip at second-placed Borussia Dortmund opened..




WorldNews - Published





Haaland & Lewandowski prepare to meet in Bundesliga's Der Klassiker

Strikers Robert Lewandowski and Erling Braut Haaland to meet in crucial 'Der Klassiker' on Tuesday.




BBC News - Published





Can Dortmund stop Lewandowski? The Bundesliga in Opta Facts

Bayern Munich can take a significant step towards another Bundesliga title if they can inflict more Klassiker misery on Borussia Dortmund on Tuesday. That said, Lucien Favre's side have won the past..




WorldNews - Published





Bundesliga: Timo Werner scores three as Leipzig thrash Mainz

Timo Werner scores his first goals since the Bundesliga returned from its two-month suspension with a hat-trick as RB Leipzig thump Mainz.




BBC News - Published





Bayern Munich boss Hansi Flick insists clash with Borussia Dortmund is not a Bundesliga title decider

Bayern Munich head coach Hansi Flick says Tuesday's game with Borussia Dortmund is not a Bundesliga title decider. Bayern maintained their...




WorldNews - Published