Naomi Osaka
Japanese tennis player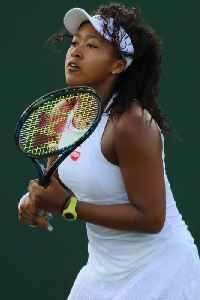 Naomi Osaka
is a Japanese professional tennis player. Osaka has been ranked No. 1 by the Women's Tennis Association (WTA), and is the first Asian player to hold the top ranking in singles. She is a three-time Grand Slam singles champion, and is the reigning champion at the US Open. Her six WTA titles on the WTA Tour also include two at the Premier Mandatory level. Osaka won her first two Grand Slam singles titles in back-to-back Grand Slam tournaments at the 2018 US Open and the 2019 Australian Open, and is the first player to achieve this feat since Jennifer Capriati in 2001.
Naomi OsakaWon't Play At French Open

Naomi Osaka will not play at the French Open. Just last week Osaka won the U.S. Open. Osaka revealed on social media that she is battling a hamstring injury. "My hamstring is still sore so I won't have..
Credit: Wochit News Duration: 00:32
Published
Osaka withdraws from French Open with injury

U.S. Open champ Naomi Osaka announces on social media she is withdrawing from French Open with injury
Credit: Reuters - Sports Duration: 01:23
Published
Thiem stages stunning comeback to win U.S. Open

Dominic Thiem produced a remarkable fightback to beat German fifth seed Alexander Zverev 2-6 4-6 6-4 6-3 7-6(6) to win the U.S. Open for the first time on Sunday. Gavino Garay reports.
Credit: Reuters - Politics Duration: 01:01
Published
Naomi Osaka says quarantine gave her a 'chance to slow down'.

US Open winner Naomi Osaka says the quarantine gave her a "chance to slowdown". The 22-year-old from Japan was comprehensively outplayed by VictoriaAzarenka in the first set of the women's final but..
Credit: PA - Press Association STUDIO Duration: 00:35
Published
Osaka Brings Social Issues To The Forefront During US Open

Naomi Osaka has been making a statement with her face masks during the U.S. Open. She has worn masks featuring the names of Breonna Taylor and Elijah McClain in previous rounds. On Friday Osaka's mask..
Credit: Wochit News Duration: 00:31
Published
Naomi Osaka Pulls out of Tournament in Protest of Jacob Blake Shooting

Two-time Grand Slam champion Naomi Osaka has announced her withdrawal from the Western & Southern Open.
Credit: Cover Video STUDIO Duration: 01:15
Published
DOJ investigating police shooting of Jacob Blake

The U.S. Department of Justice is investigating the police shooting of a 29-year-old Black man named Jacob Blake in Kenosha, Wisconsin, which has sparked days of civil unrest and protest over racial..
Credit: Reuters - Politics Duration: 01:35
Published
You Might Like



Naomi Osaka And Rapper BF Cordae Enjoy Romantic Dinner On Beach For Birthday

Rose pedals?? Check. Sunset views on the beach?? Check. Candles and live music?? Check and check!! Tennis superstar Naomi Osaka and her rapper boyfriend Cordae had the most epic romantic dinner on the..




TMZ.com - Published





Naomi Osaka pulls out of French Open

Naomi Osaka, fresh off her win at the US Open tennis tournament last week, announced Thursday night that she would not compete in the French Open this month because of a sore hamstring. "My hamstring..




WorldNews - Published

Also reported by •BBC News


Naomi Osaka withdraws from French Open with hamstring injury

Japan's has withdrawn from the upcoming with a , she said on Thursday. The 22-year-old had her left hamstring taped when she battled back against Victoria Azarenka in the US Open final in New York on..




WorldNews - Published





US Open champion Naomi Osaka won't play in French Open, citing hamstring injury

Naomi Osaka, who won the U.S. Open on Sept. 12, won't be competing at Roland Garros later this month because of hamstring injury, quick turnaround.




USATODAY.com - Published





Tennis' 'most awkward' champion

The softly spoken Naomi Osaka is finding her voice to become a leader on and off the tennis court, after her second US Open title.




BBC News - Published





'I've tried to mature' - Osaka on how coronavirus break helped her win US Open

US Open champion Naomi Osaka says the time she was forced to take off tennis because of the coronavirus pandemic helped her win a third Grand Slam.




BBC News - Published





Naomi Osaka beats Victoria Azarenka to win US Open and third Grand Slam

NEW YORK: Japan's Naomi came from a set down to beat Victoria Azarenka of Belarus to win the on Saturday and clinch her third Grand Slam title. Osaka, the fourth seed, overcame her unseeded opponent..




WorldNews - Published

Also reported by •CBS News


Naomi Osaka Wins U.S. Open Women's Final, Mentions Social Justice

Naomi Osaka just won her second U.S. Open title in 2 years -- and as part of her victory speech, she made sure to continue bringing awareness to social justice to the very end. The tennis superstar..




TMZ.com - Published





Naomi Osaka's response to question about message behind US Open masks: 'What was the message you got?'

Naomi Osaka, who wore masks bearing the name of Black victims of racial violence, says, "I feel like the point is to make people start talking."




USATODAY.com - Published





Naomi Osaka rallies for three-set win over Victoria Azarenka and her second US Open title

Naomi Osaka was behind 1-6, 0-2 but roared back to beat former No. 1 Victoria Azarenka, who was competing in her first Grand Slam final since 2013.




USATODAY.com - Published





Osaka fights back against Azarenka to win US Open

Naomi Osaka fights back against Victoria Azarenka in a gripping US Open final to claim her third Grand Slam title.




BBC News - Published





'It feels more fun this year' - resurgent Azarenka faces Osaka in US Open final

Unseeded Belarusian Victoria Azarenka and Japanese fourth seed Naomi Osaka are both aiming for a third Grand Slam when they meet in Saturday's US Open final




BBC News - Published





Naomi Osaka's BF, Rapper Cordae, Cheers On Tennis Star From Stands At US Open

Tennis superstar Naomi Osaka had a Grammy-nominated cheerleader pulling for her at the US Open on Thursday -- her rapper boyfriend, Cordae!! As we previously reported, the young power couple has been..




TMZ.com - Published





Osaka outlasts Brady to reach U.S. Open final

NEW YORK - Two-times Grand Slam champion Naomi Osaka reached the U.S. Open final for the second time in her career with a thrilling 7-6(1) 3-6 6-3 victory over American hope Jennifer Brady on Thursday...




WorldNews - Published





Serena Williams Knocked Out of US Open by Victoria Azarenka

Former World No.1 Victoria Azarenka has entered the final of the ongoing US Open after coming from a set down to surprise rival Serena Williams and book a summit clash with 2018 champion Naomi Osaka...




WorldNews - Published





Victoria Azarenka upsets Serena Williams in three sets, advances to US Open final

Victoria Azarenka wins 1-6, 6-3, 6-3, will play 2018 Open champion Naomi Osaka on Saturday. Azarenka advances to her first Slam final in seven years.




USATODAY.com - Published





US Open 2020: Naomi Osaka beats Jennifer Brady to reach final

Japanese fourth seed Naomi Osaka reaches another US Open final after producing a high-quality performance to edge past American Jennifer Brady.




BBC News - Published




The black victims honoured in Naomi Osaka's US Open masks

Each of Osaka's masks in the US Open remembers a black victim of alleged police or racist violence.




BBC News - Published





Trayvon Martin's mom, Ahmaud Arbery's dad thank Naomi Osaka for wearing masks at U.S. Open

Parents of victims of racial profiling thank tennis star Naomi Osaka for keeping the names of their children in America's consciousness.




USATODAY.com - Published





Naomi Osaka survives scare to reach US Open fourth round

Title favourite Naomi Osaka survived a scare against Ukrainian teenager Marta Kostyuk to reach the fourth round of the US Open. The third seed had to save five break points to avoid going 3-1 down in..




WorldNews - Published





At U.S. Open, Naomi Osaka leads charge for change: 'I don't feel like I'm being brave'

Billie Jean King tells USA TODAY Sports Naomi Osaka is demonstrating great leadership: "She is speaking from her heart and her mind. It's inspiring.''




USATODAY.com - Published





1/24: CBSN AM

Massive explosion rocks northeast Houston; Coco Gauff beats Naomi Osaka in straight sets




CBS News - Published





Naomi Osaka Wears Breonna Taylor Mask to U.S. Open, More Tributes Planned

Tennis superstar Naomi Osaka wore a Breonna Taylor tribute mask to her 1st round match at the U.S. Open on Monday ... and says she's got more tributes planned. The 22-year-old has been very outspoken..




TMZ.com - Published

Also reported by •CBS News


Osaka using US Open as platform for activism

Naomi Osaka arrived on court for...




WorldNews - Published





Osaka's withdrawal sees Azarenka take Western & Southern Open final

Naomi Osaka has withdrawn from the final of the Western & Southern Open final with a hamstring injury. The Japanese star was due to play Victoria Azarenka in the final...




WorldNews - Published





Injured Naomi Osaka out of Western & Southern Open final

Japan's Naomi Osaka has withdrawn from the Western & Southern Open final due to a left hamstring injury, meaning Victoria Azarenka takes the title. ......




WorldNews - Published





Naomi Osaka pulls out of match to protest Jacob Blake shooting

"Watching the continued genocide of Black people at the hand of the police is honestly making me sick to my stomach," the tennis star said.




CBS News - Published





Japanese star Osaka withdraws from Western & Southern Open to protest racial injustice

Fourth-seeded Naomi Osaka of Japan made the semifinals of the Western & Southern Open on Wednesday but withdrew a few hours later in protest at racial injustice. Her decision comes after protests..




WorldNews - Published





Naomi Osaka leaves WTA tournament over Blake shooting

The WTA New York tournament is suspended after Osaka withdraws in a protest over US police violence.




BBC News - Published





Tennis star Naomi Osaka says she won't play in Western & Southern Open semifinal; tournament taking Thursday off

Hours after Naomi Osaka said she would not be playing in her semifinal, the Western & Southern Open announced the tournament was taking Thursday off.




USATODAY.com - Published





Naomi Osaka and Serena Williams top as tennis dominates rich list

The world's nine highest-earning sportswomen over the past year are all tennis players, according to US business magazine Forbes.




BBC News - Published





Osaka will play in U.S. Open, says management team

Naomi Osaka will play in next month's...




WorldNews - Published





Future is dynamite for women's tennis with Gauff & Osaka, says King

Billie Jean King says the future for women's tennis is "dynamite" on and off the court thanks to young stars like Coco Gauff and Naomi Osaka.




BBC News - Published





TENNIS/ Osaka won't back down on support for Black Lives Matter

Naomi Osaka, the world's highest paid sportswoman, says the voices of prominent athletes can be more influential than those of politicians and is determined that hers will be heard on the subject of..




WorldNews - Published





Naomi Osaka surpasses Serena Williams as highest-earning female athlete

Naomi Osaka has surpassed Serena Williams as the world's highest-earning female athlete. The two-time grand slam winner accumulated a total $37.4million combined from prize money and endorsements over..




WorldNews - Published





Osaka becomes world's highest-paid female athlete

Japanese tennis player Naomi Osaka overtakes US rival Serena Williams to become the world's highest-paid female athlete.




BBC News - Published





Coronavirus: Serena Williams among stars to compete in Mario Tennis tournament

Naomi Osaka and the Williams sisters will play and be live-streamed on Facebook's gaming platform.




BBC News - Published





Osaka suffers shock loss to world number 78 in Fed Cup tie

Former world number one Naomi Osaka suffers a shock loss to Sara Sorribes Tormo as Spain take a 1-0 lead in their Fed Cup tie against Japan.




BBC News - Published





US teenager Coco Gauff eliminates defending champion Naomi Osaka from Australian Open

Playing in her first Australian Open, 15-year-old American Coco Gauff has stunned the tennis world by eliminating defending champion Naomi Osaka.




SBS - Published

Also reported by •BBC News


Serena Williams into Australian Open third round after testy win

American overcomes Tamara Zidansek 6-2, 6-3 Frustrated Williams racks up unforced errors Serena Williams overcame an erratic performance at the Australian Open on Wednesday to beat Slovenian Tamara..




WorldNews - Published





Australian Open 2020: Coco Gauff promises different approach against Naomi Osaka

Teenager Coco Gauff has promised a "more aggressive" approach when she takes on defending Australian Open champion Naomi Osaka in the third round. Gauff produced a battling performance to defeat Sorana..




WorldNews - Published





Defending champion Osaka into last 32 in Melbourne

Defending champion Naomi Osaka moves into the last 32 at the Australian Open with a straight-sets win over China's Saisai Zheng




BBC News - Published





Karolina Pliskova outlasts Naomi Osaka to reach Brisbane final and lay down marker for Australian Open

Karolina Pliskova continued her preparations for the Australian Open by defeating Naomi Osaka in a high-quality three-set contest to reach the Brisbane International final on Saturday. World No 3..




WorldNews - Published





Naomi Osaka pulls out of WTA Finals with shoulder injury

World number three Naomi Osaka withdraws from the WTA Finals in Shenzhen because of a shoulder injury.




BBC News - Published





Naomi Osaka gives up U.S. citizenship to play for Japan in Olympics

Japanese law requires dual-nationality citizens to choose one at the age of 22 — and Osaka is choosing Japan




CBS News - Published





Osaka powers into China Open quarterfinals

By sportswriter Spencer Musick BEIJING, Oct. 3 (Xinhua) -- World No. 4 Naomi Osaka of Japan moved past Wuhan Open runner-up Alison Riske in straight sets to move into the quarterfinals of the ongoing..




WorldNews - Published





Japanese comedians apologise for saying tennis star Naomi Osaka 'needs bleach'

A Japanese comedy duo and their management firm have apologised after the pair said during a live event that tennis star Naomi Osaka, who had just won the Pan Pacific Open at the weekend, "needed..




WorldNews - Published





Comedians apologise for Osaka 'bleach' remark

Japanese comedy duo 'A Masso' apologise after reportedly saying Australian Open champion Naomi Osaka "needed some bleach" during a live event.




BBC News - Published





Naomi Osaka ends title drought at home Pan Pacific Open

Tokyo — Japan's Naomi Osaka ended an eight-month title drought by winning the Pan Pacific Open in her home city on Sunday, her first trophy since her second consecutive Grand Slam triumph at the..




WorldNews - Published





Naomi Osaka wins Pan Pacific Open by beating Anastasia Pavlyuchenkova

Naomi Osaka hails her first Pan Pacific Open title win in her home town as "special" after beating Anastasia Pavlyuchenkova in straight sets.




BBC News - Published